Arboretum Loop Trail receives the 2019 WRPA Facilities & Parks Spotlight Trail Award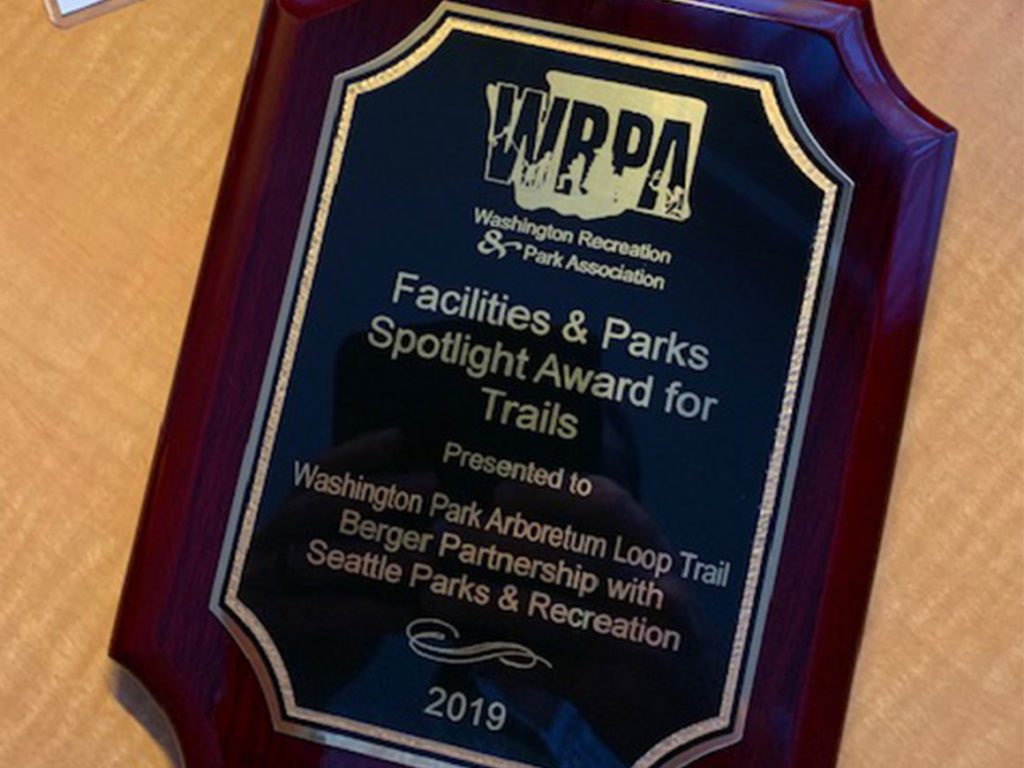 The Washington Park Arboretum Loop Trail is an important piece of a regional multi-use trail system that will knit together neighborhoods separated by State Route 520 and connect to regional trails in Redmond, the eastside and beyond.
Design and implementation of the trail successfully addressed the vision and mission of the primary stakeholders, Seattle Parks and Recreation, the University of Washington Botanical Gardens and the Arboretum Foundation, by providing universal access to never before seen plant collections for diverse populations.
The trail attracts a broad user group, some of whom are first-time visitors to the Arboretum, who can enjoy the unique beauty of this special place. The project furthers the Arboretum's goals of ecological restoration while also providing a compelling new recreational destination and respite from urban life for people throughout the city and region.