Berger Partnership Awarded Two Prestigious National ASLA Honor Awards, 2019
Each year, the American Society of Landscape Architects (ASLA) Professional Awards honor the best in landscape architecture from around the globe. Selected from 544 entries, Berger Partnership received two awards: Whidbey Island Residence in the residential design category, and Washington Fruit & Produce Company in the General Design category. ASLA proudly announces the 36 winners of the ASLA 2019 Professional Awards.
Whidbey Island Residence, Whidbey Island, WA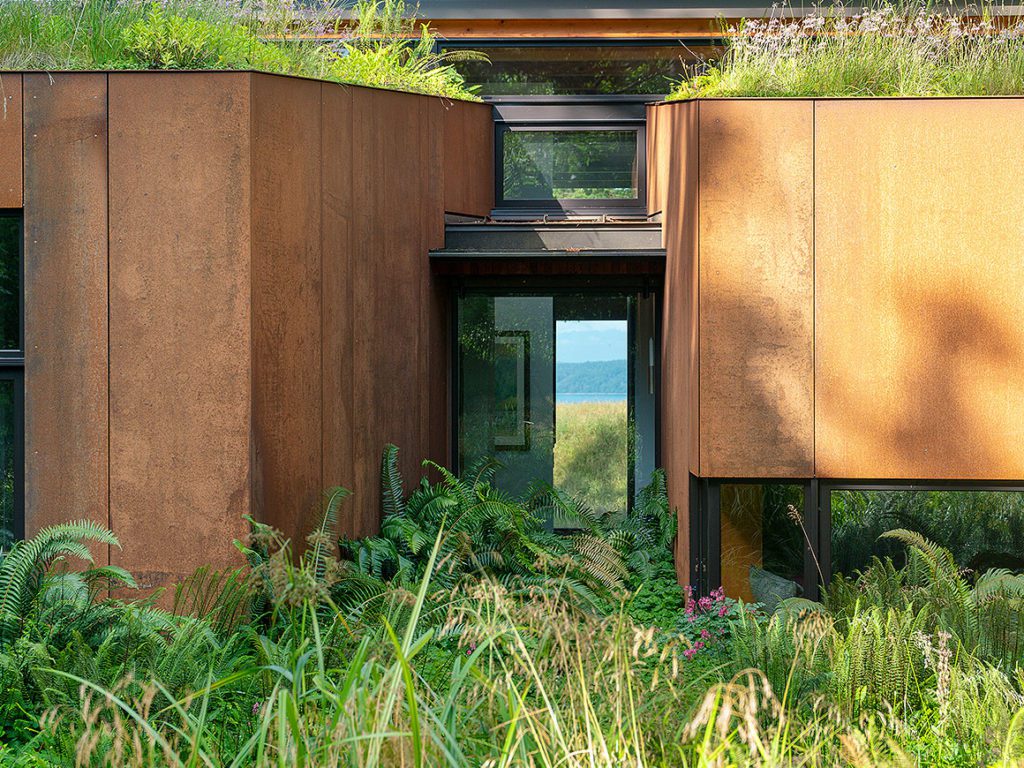 Awards Jury comment: "On a wooded, waterfront site on Whidbey Island in Washington State, this house sits back several hundred yards from the edge of a bluff at the interface between forest and meadow, deliberately protecting the visual integrity of the coastline. A rain garden filled with native plants and a vegetated roof help immerse the home in the landscape on the forest side, and a grassy meadow on the water side allows views of Puget Sound. Understated yet profound, this is a home that tells an important story of how human values must include deep respect for the natural world."
Berger Partnership's project team for the Whidbey Island Residence includes Jonathan Morley, principal, Shannon Leslie, project manager. Other consultants include Miller Hull Partnership, architecture; Julie Smith Lubke, structural engineering; Brian Hood Lighting Design, lighting; Greenfeathers Live Roof, green roof; Pacific Landscapes of Whidbey, landscape contractor; Kamera & Gilles, general contractor. Photo Credit Built Work Photography.
Washington Fruit & Produce Company, Yakima, WA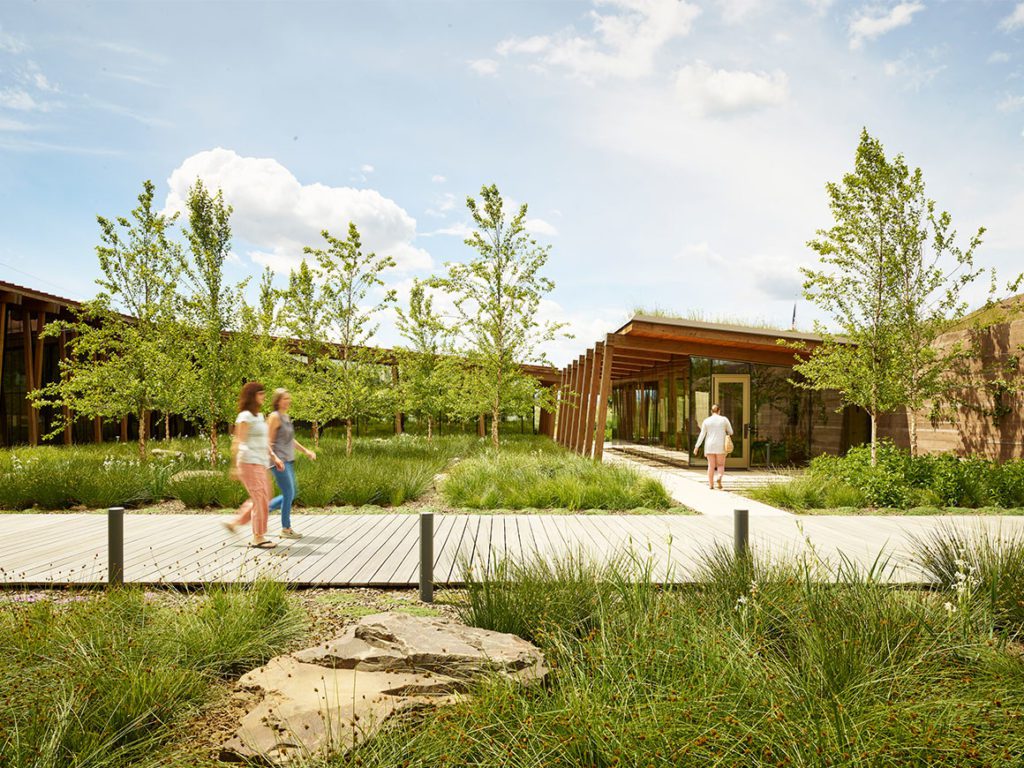 Awards Jury Comment: "An Eastern Washington fruit and produce company has used carefully designed landscape to create a headquarters site that celebrates its connection to the region's agricultural history and creates an inspiring work environment for its employees. Surrounded by a major highway, industrial buildings, and the company's own processing facilities, a simple earthen landform of native plantings wraps the building and courtyard to make a calming, lush, inward-focused green oasis that resembles the local ecology in miniature. A walkway cuts through the berm, providing glimpses of the surrounding hills, and a green roof on top of the lunchroom reinforces the company's intrinsic ties to the land."
Berger Partnership's project team for the Washington Fruit & Produce Company includes Jason Henry, principal; Stephanie Woirol, project manager; Brad McGuirt, project manager. Other consultants include Graham Baba Architects, architecture; Meier Engineering, civil engineering; Dragonfly Irrigation, irrigation design; Artisan Construction, contractor; Elevation Contracting, landscape contractor. Photo Credit Kevin Scott.
The October issue of Landscape Architecture Magazine (LAM) features the winning projects. The winners will receive their awards at the ASLA 2019 Annual Meeting and EXPO in San Diego on Monday, November 18, at the San Diego Convention Center.