Looff Carrousel Grand Opening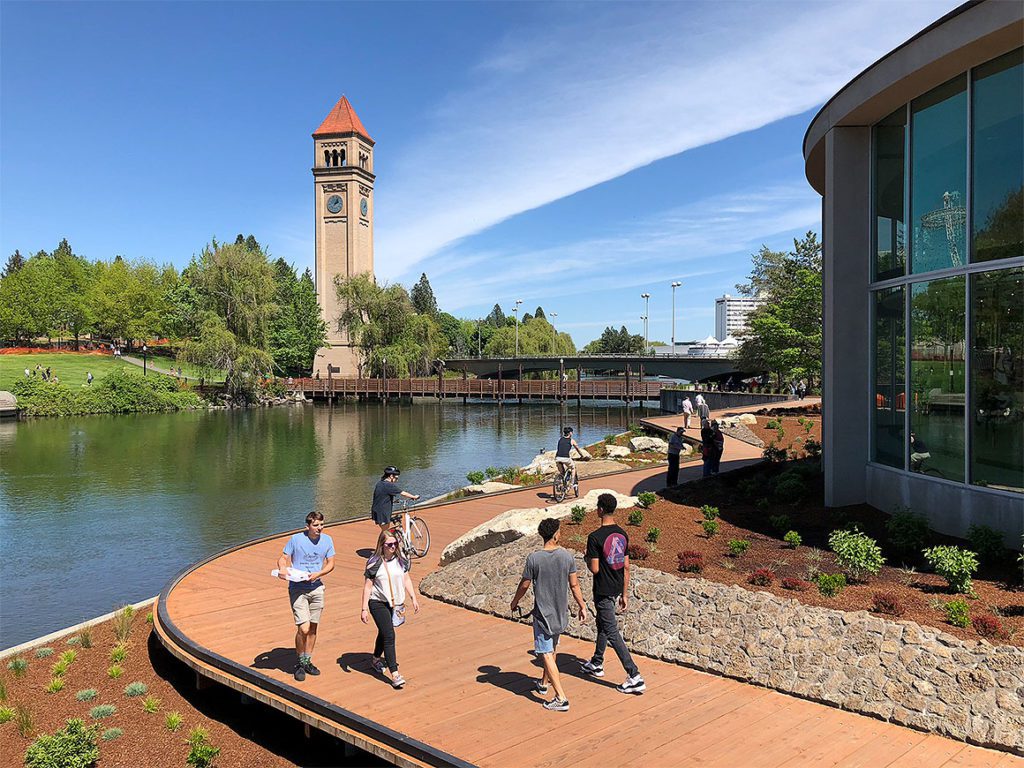 Saturday May 12 marked the return of a cherished Spokane treasure with the Grand Opening of the 1909 Looff Carrousel, beautifully restored in a reimagined home on the shores of the Spokane River. The Looff, along with the adjacent new Howard Street Bridge, restored Rotary Fountain, and the grounds of Riverfront Park's south bank are the first of Berger Partnership's projects opened to the public as part of Spokane Parks and Recreation $65+ million renovation of the park.
The carousel's new home rises in the same location where it has resided since 1975—a site that was once the birthplace of the city and home to Spokane's first city hall, the footings of which were encountered as part of the project.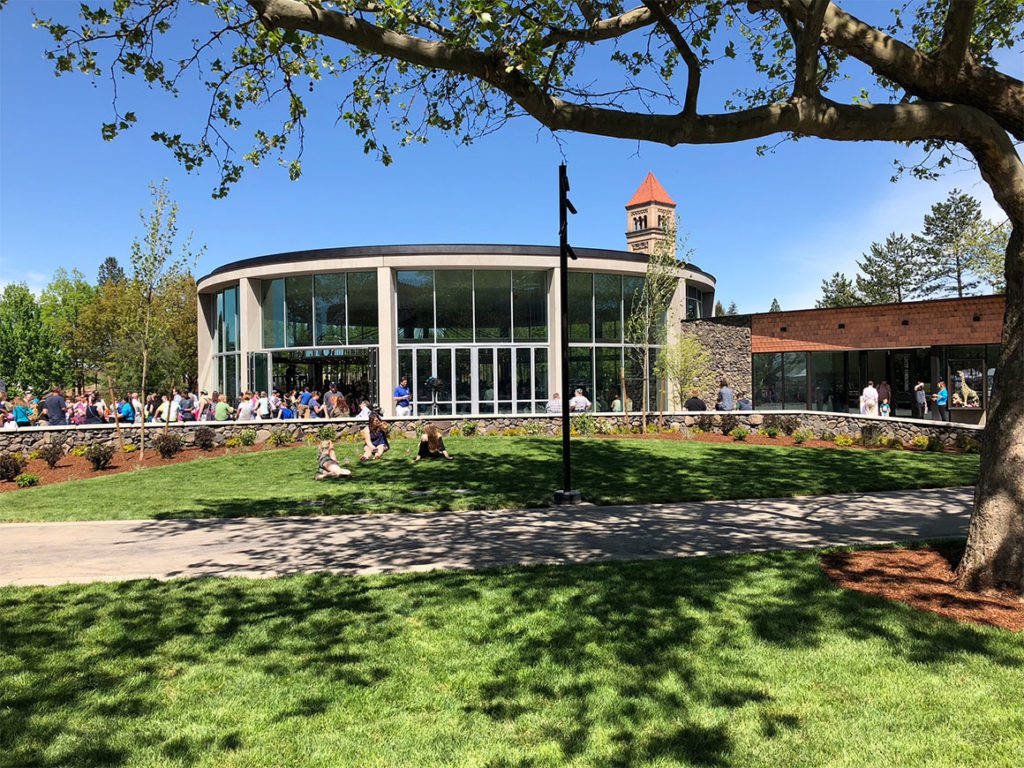 A central tenet of the project was to reconnect park users to the Spokane River. To connect carousel riders to the river as they turn the circuit, the design team placed the building and the carousel as close to the water as possible and brought the river into the site, removing vast expanses of asphalt on the river's edge and extending riparian river plantings inland, bridged by a large-scale meandering boardwalk. 30-ton granite boulders create informal seating along the river, inviting visitors to scramble down and touch the water.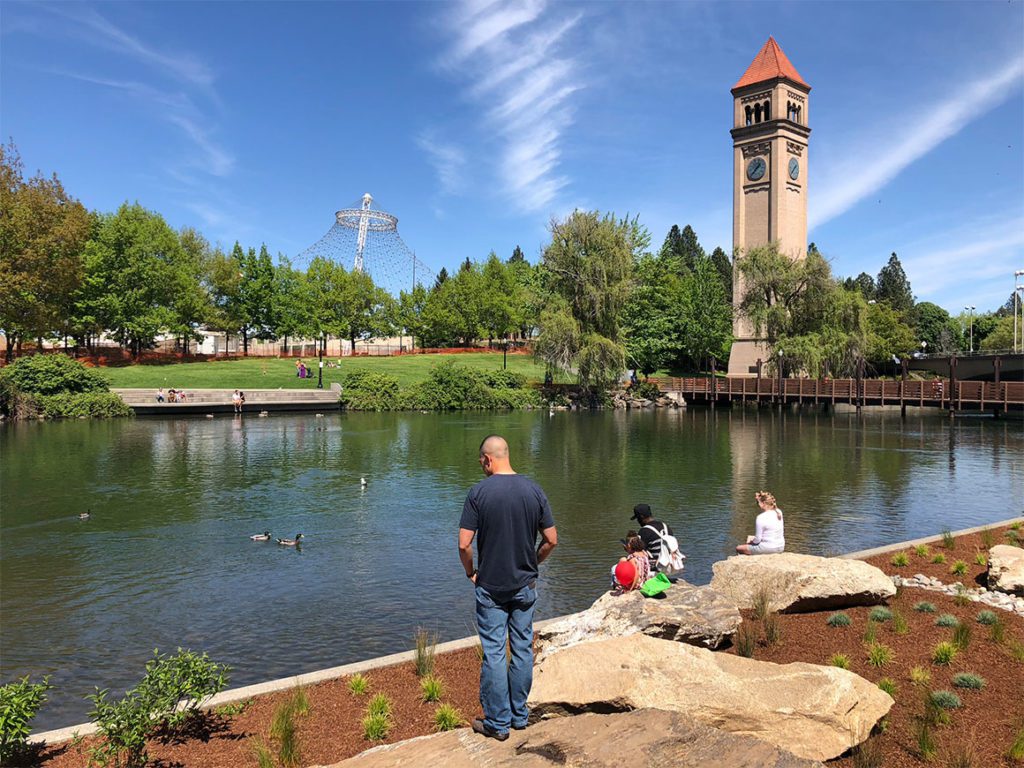 Designed around an existing beautiful tree canopy, the landscape of the uplands provides rich plantings and lawns for soaking in sun next to the Rotary Fountain. Defining the hardscape of stone and concrete pavers, native basalt walls and benches recall the historic park structures around the city while building on legacy design elements from Expo '74 once hosted at the site.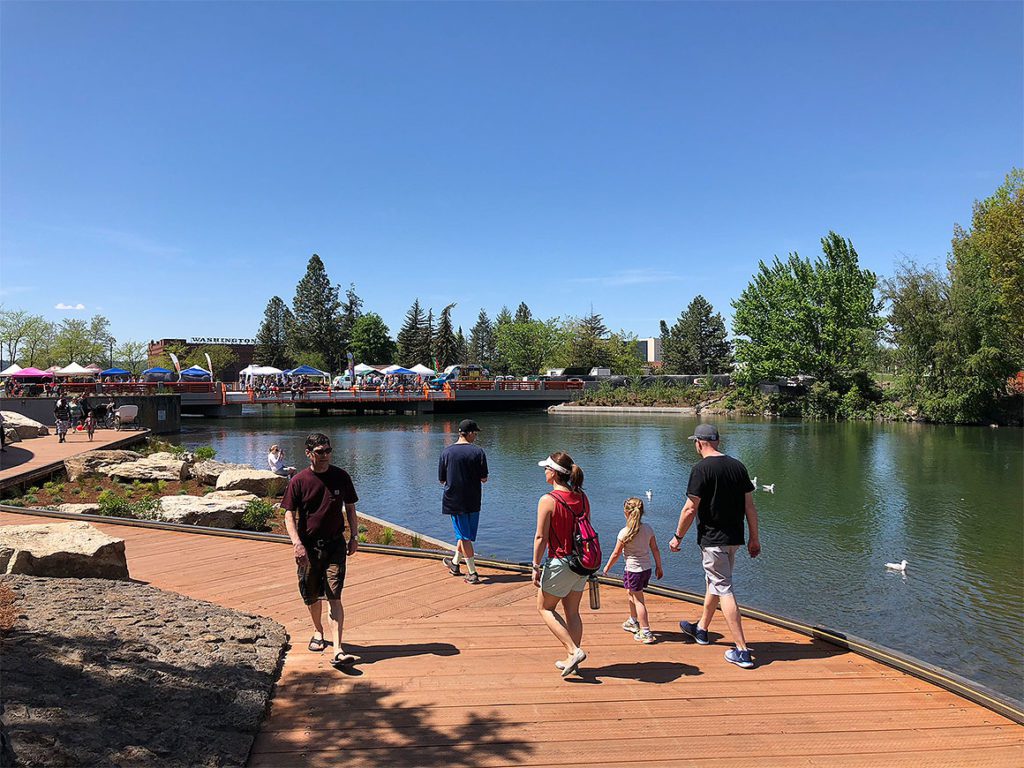 As part of the project, a new crossing of the river was built to replace a 100-year-old bridge. The new Howard Street Bridge is noteworthy for its bright orange "get down" and "get even" structures, robust steel appendages inspired by the site's railroad past that allow visitors to sit and step down onto a grated overlook and feel connected to the power of the Spokane River. The bridge is the first phase of the Howard Street Promenade, due for completion by the end of 2019.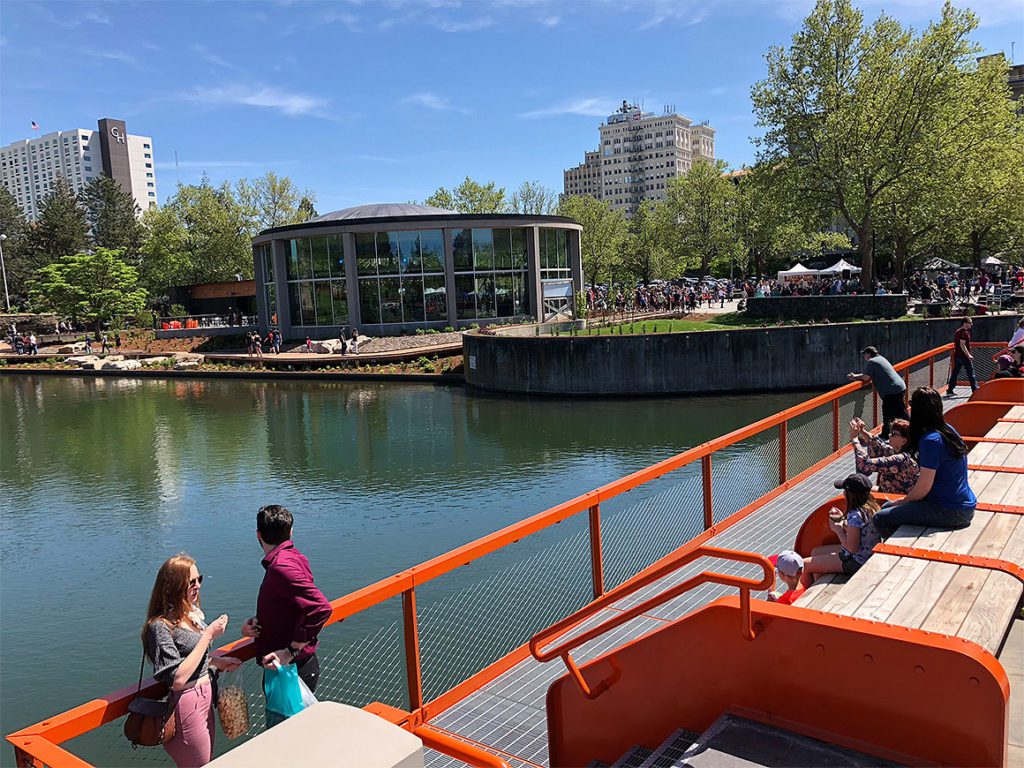 "While we love so many of our projects, the Looff and Riverfront are exceptional, the history of the carousel, the magic of the park and river, and the passion of the people involved to make this happen… It is something special … a legacy project and close to our hearts. We feel lucky to be part of it."