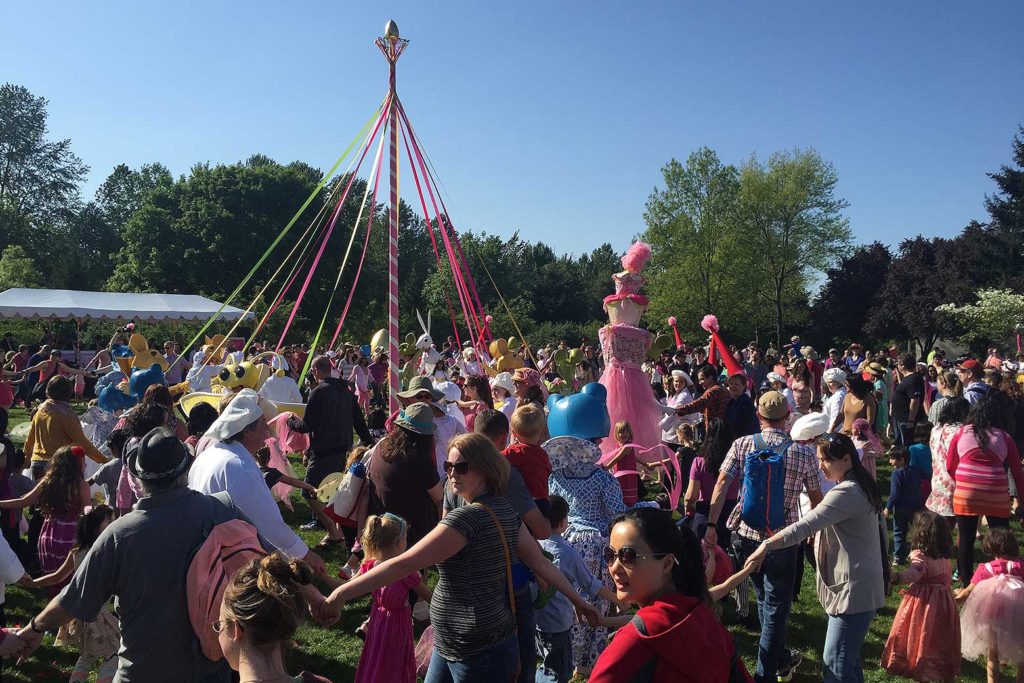 Lucia Neare's latest production, Recipe for Love II, was presented on Saturday in Redmond, where she is the city's artist-in-residence.
It takes a unique talent to craft the story and imagery of these performances, and an army of performers and musicians, including many volunteers, to bring it to life. Even more amazing is her ability to start with a performance and end up with the audience being part of an all-inclusive and participatory event. In between the start and end, there is a wedding, wedding march (five marches actually) around the Redmond civic campus, cake eating, dancing around the maypole, and more.
The start … a wedding performance.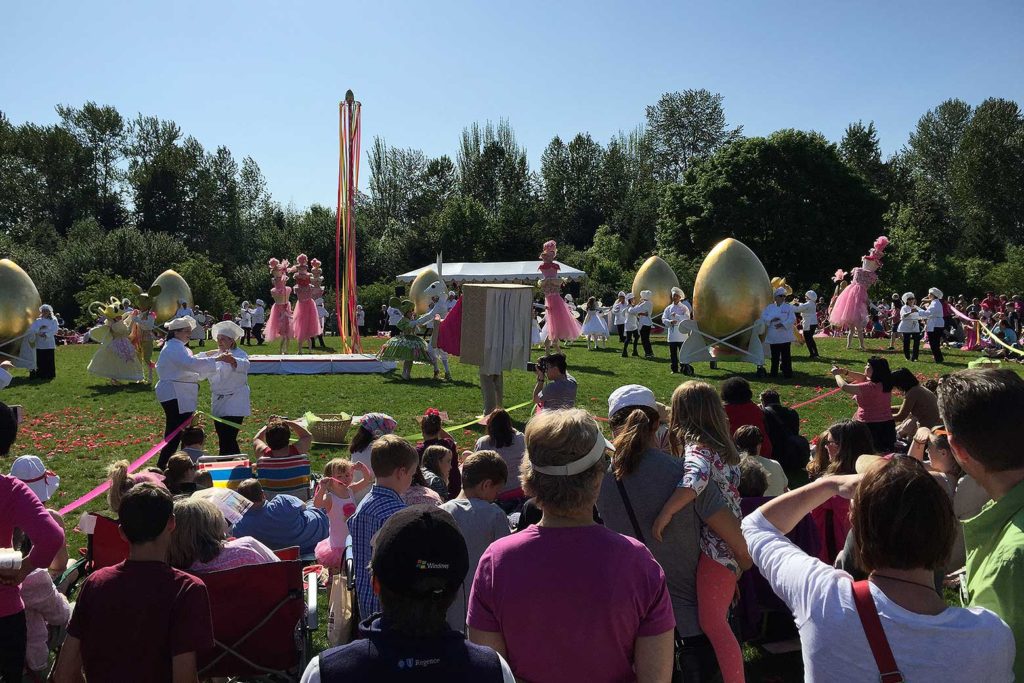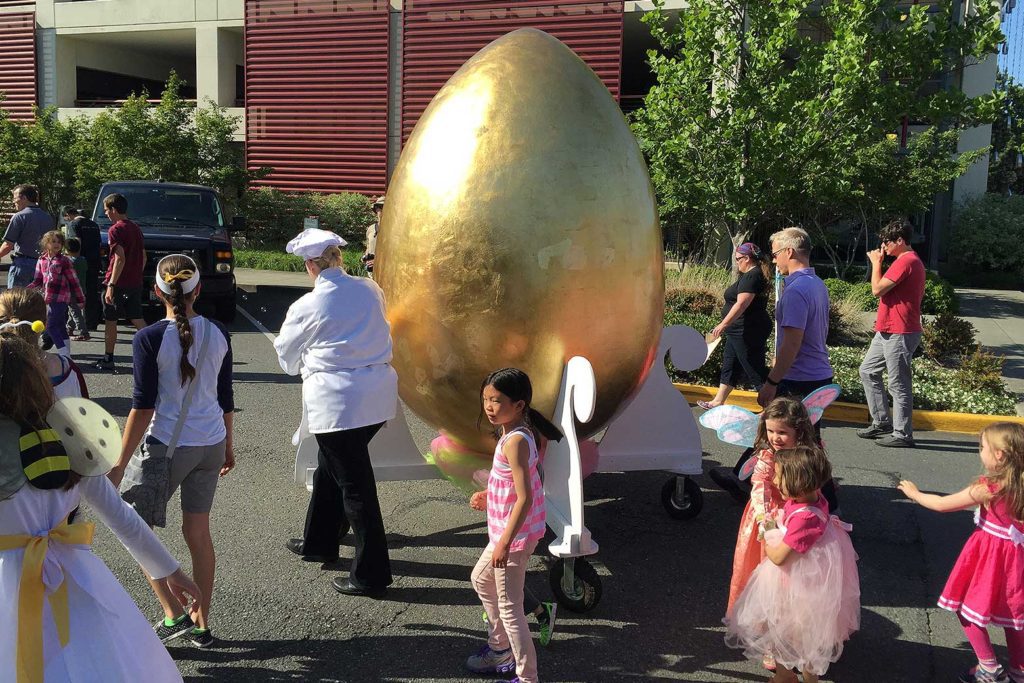 The wedding march through the Redmond campus…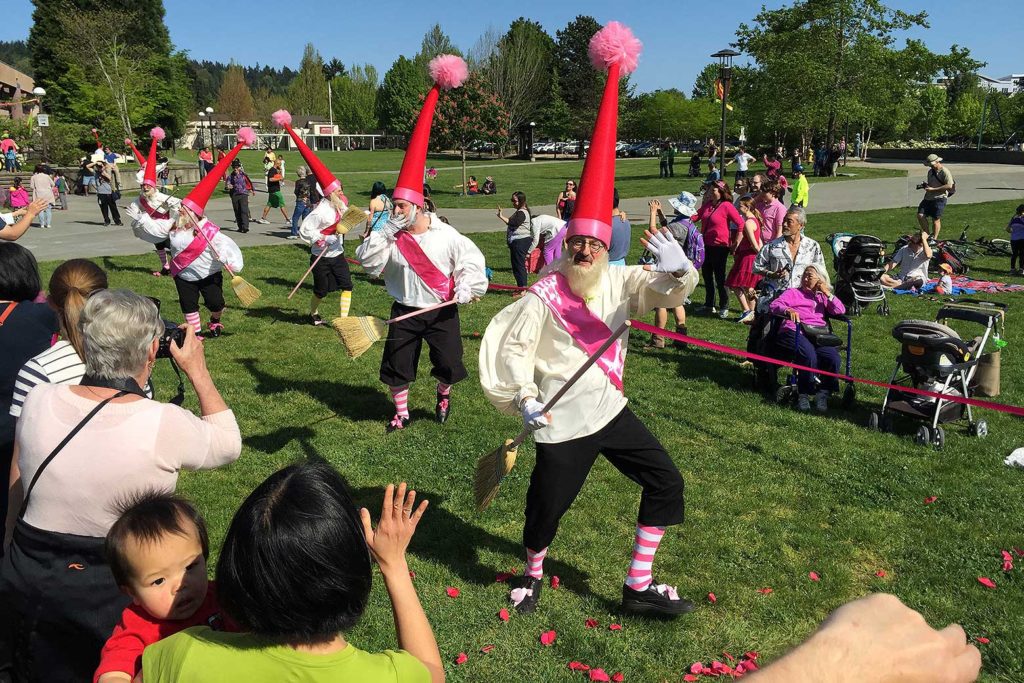 The bridesmaids (and bridesmaid dresses…)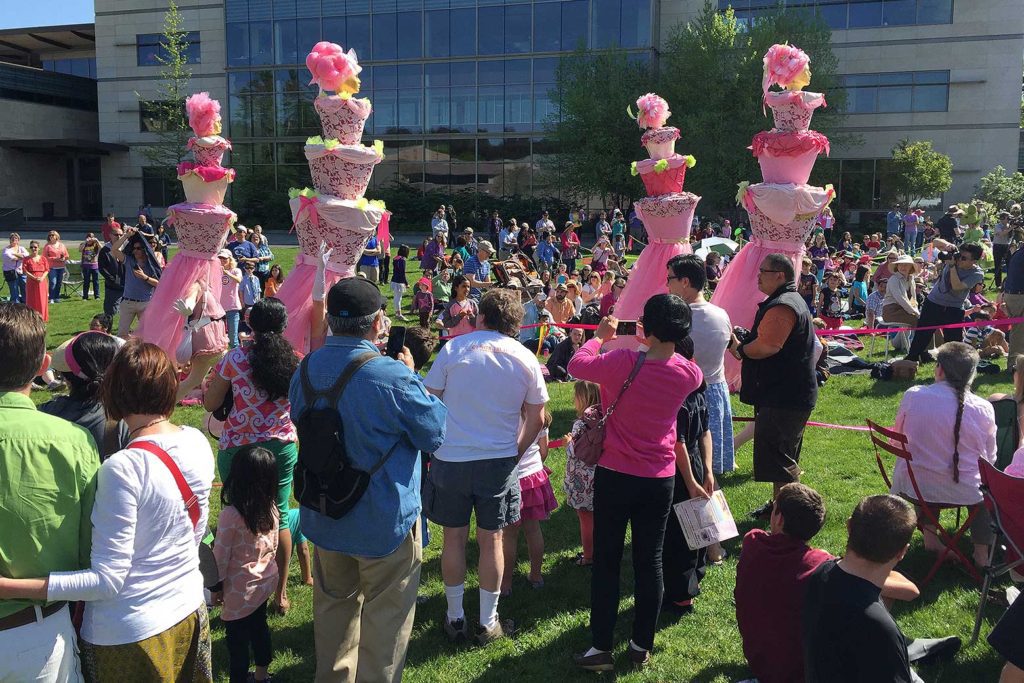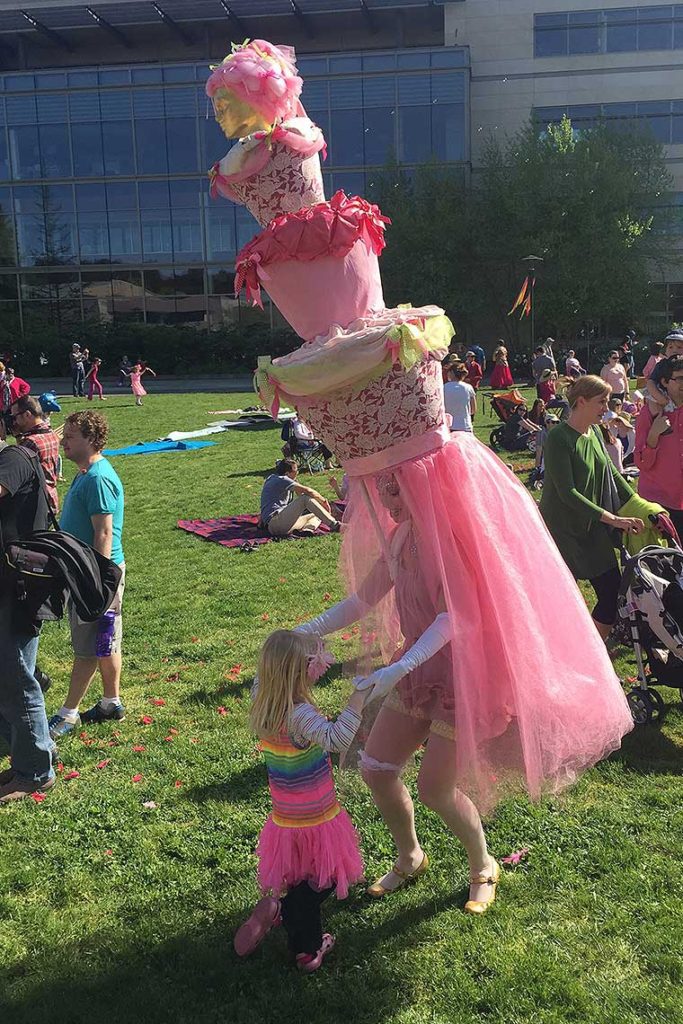 And my personal favorite, the wedding photographer!