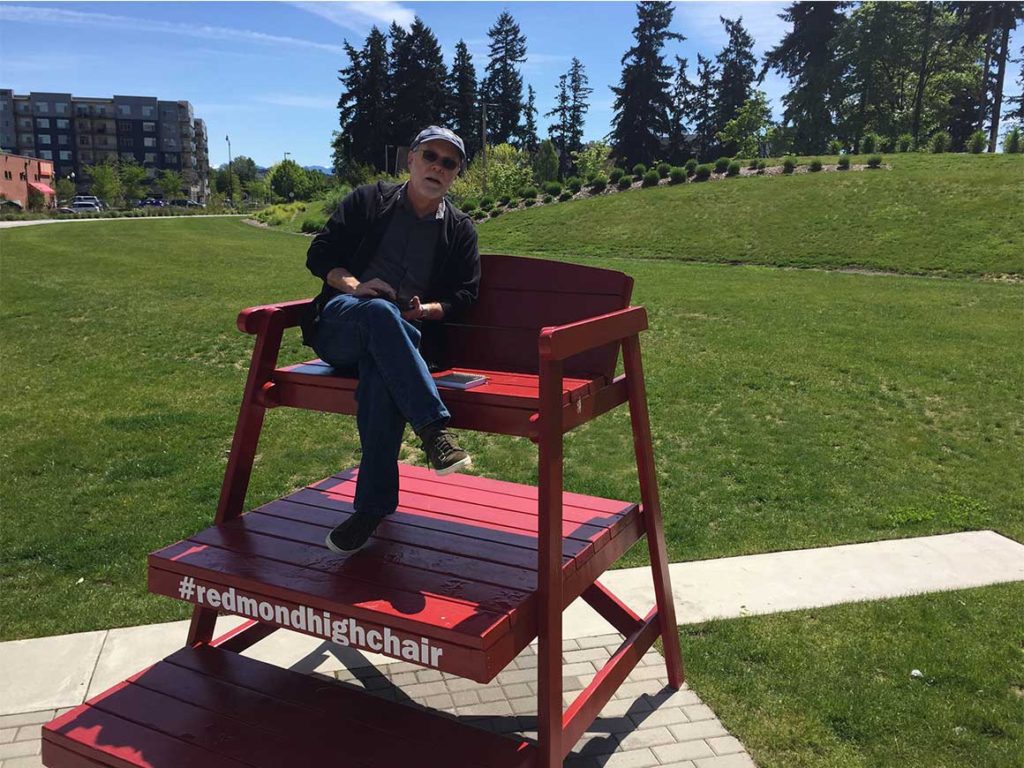 The Inspiration: While at the National Recreation and Park Association conference last fall in Charlotte, North Carolina, presenting "Bumpy Muffin Park," Guy Michaelsen (of Berger) and Craig Larsen (Director of Redmond Parks and Recreation) went on a field trip to Lake Lure. There, they came across a unique lifeguard chair that was cool to look at, fun to climb, and a sweet seat! How could these chairs be reimagined as a magnetic attraction in a public space?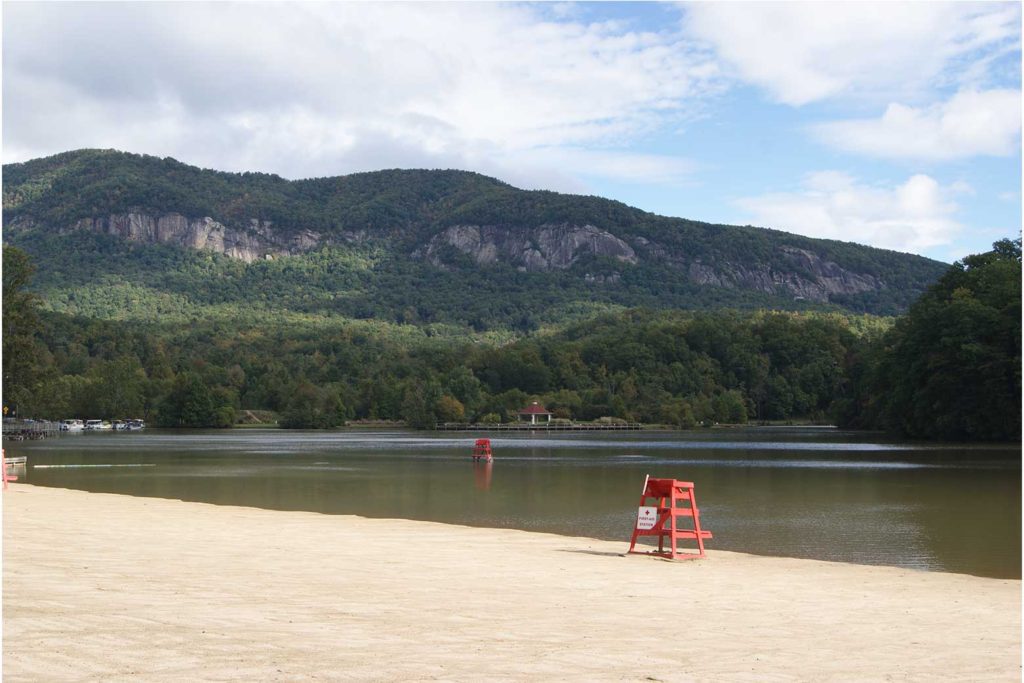 The Opportunity: With the Redmond Central Connector traveled and visited by thousands of people a day, there was an opportunity to enrich the site and further encourage people to stop, gather, and enjoy the corridor. With Phase 1 completed, and Phase 2 forthcoming, Berger designed the Redmond High Chair as an interim and inexpensive way to enhance the Connector between these two more significant phases of investment.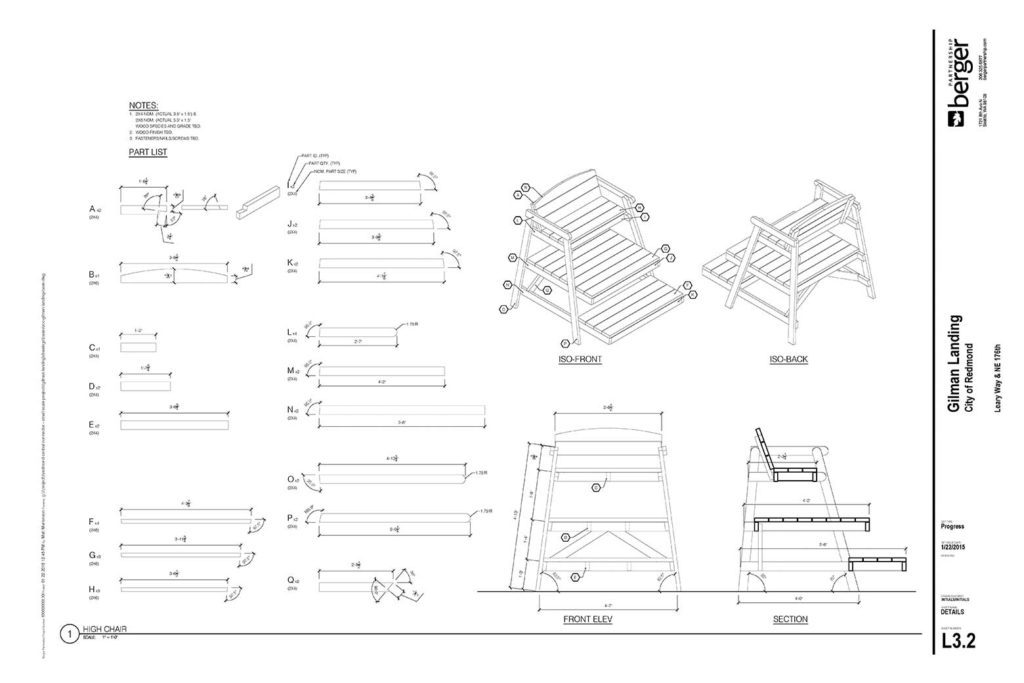 The Lake Lure chair was reimagined for Redmond, a bit wider to welcome two (an aerial love seat!), a wider platform at the base to ease access and provide additional seating, and a sprinkle of design flourish! As a fun construction documentation experiment inspired by Lego directions, Matt Martenson provided an inventory of pieces required to make the chair, and then 3-D drawings for directions to assemble the parts, which were constructed in-house by the city of Redmond's skilled staff.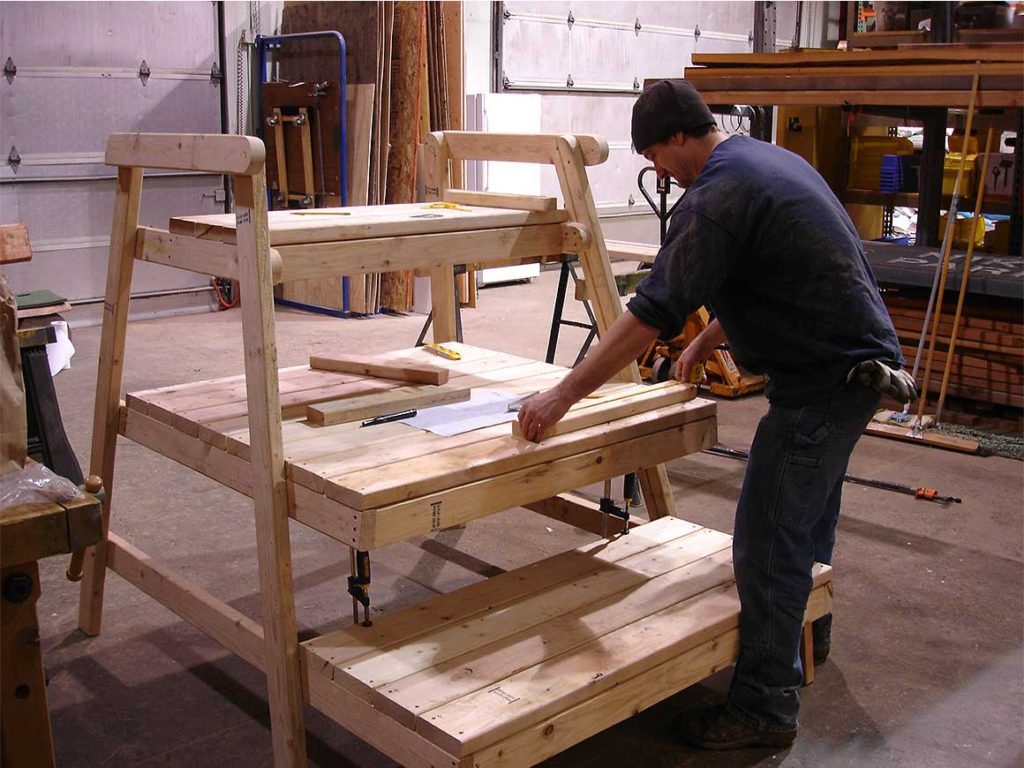 The Outcome: After proudly occupying a place of honor in city hall (where it was frequented by the mayor, city council, and citizens alike), the Redmond High Chair has since been moved out to the Redmond Central Connector where it will shortly be joined by five other clones. These will be located up and down the corridor in lesser-used spaces to welcome users to stop, pause, play, meditate, read, sit … whatever! Users are invited to post their pictures at #redmondhighchair.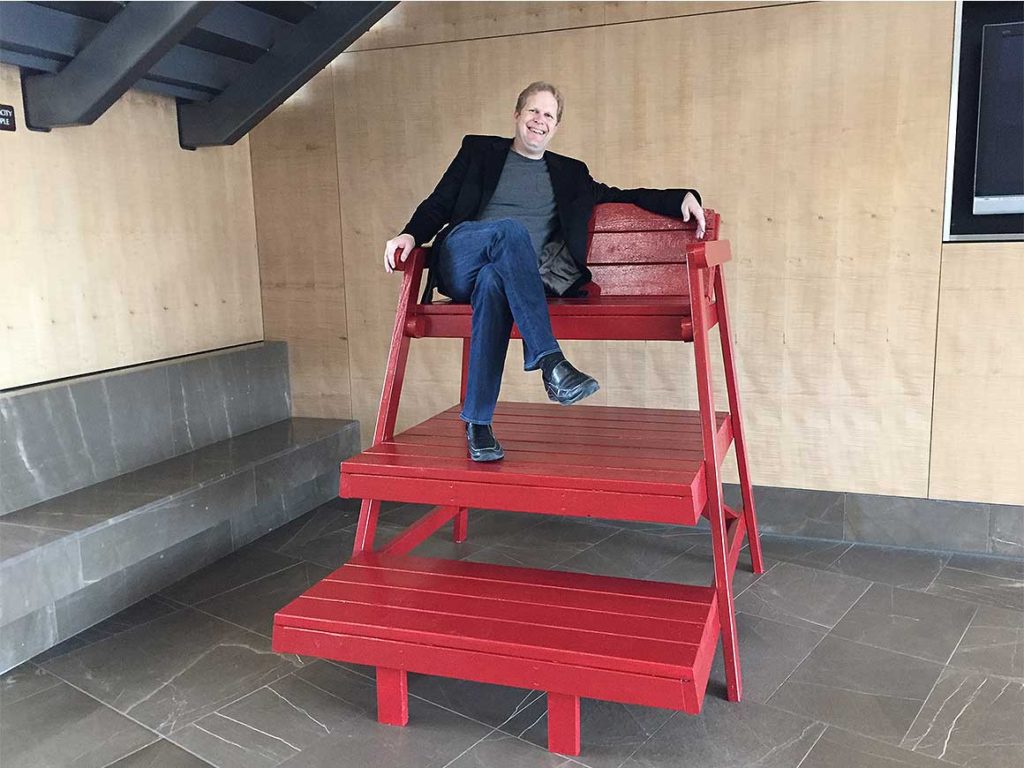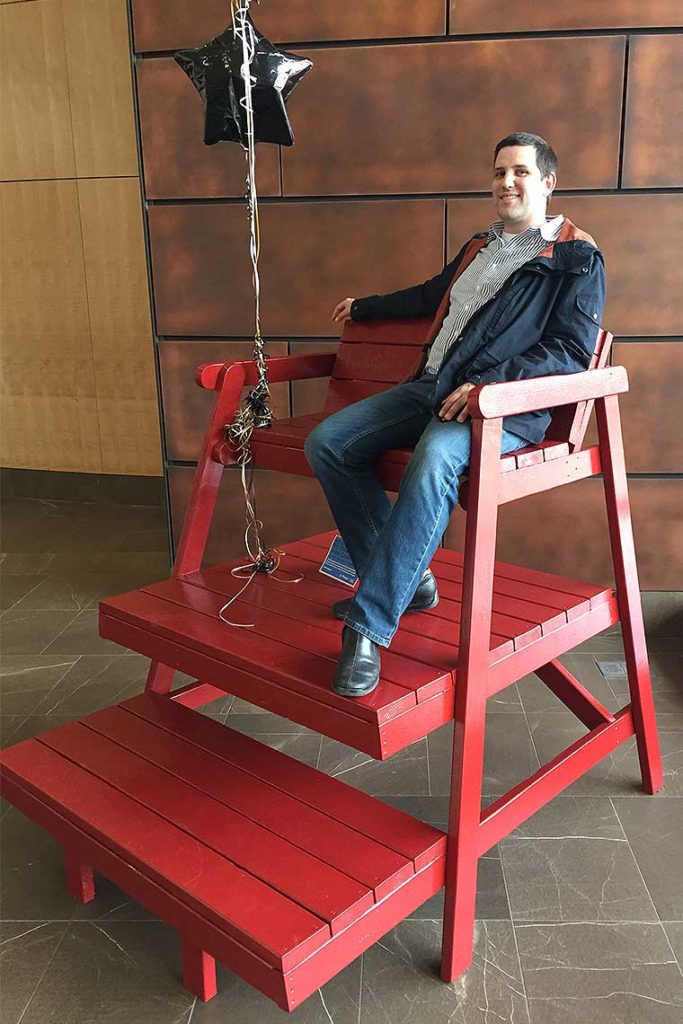 The Redmond High Chair reflects our passion for finding inexpensive and creative ways to claim space and create meaningful moments without having to wait for a large capital project. It also illustrates how small, simple interventions can change the way the public sees, uses, and values public space. Take a walk on the Redmond Central Connector and sit in the High Chair!