Totem Lake Park and Alaska Airlines Headquarters win 2023 WASLA Awards!
Congratulations to all who received WASLA awards last night. Being in the company of such talented people elevates us all. We are thrilled to receive an Honor Award for Totem Lake Park in Kirkland, WA. Thank you to the City of Kirkland for your support and vision for this project that supports and enhances both the natural environment and the community that plays and explores there.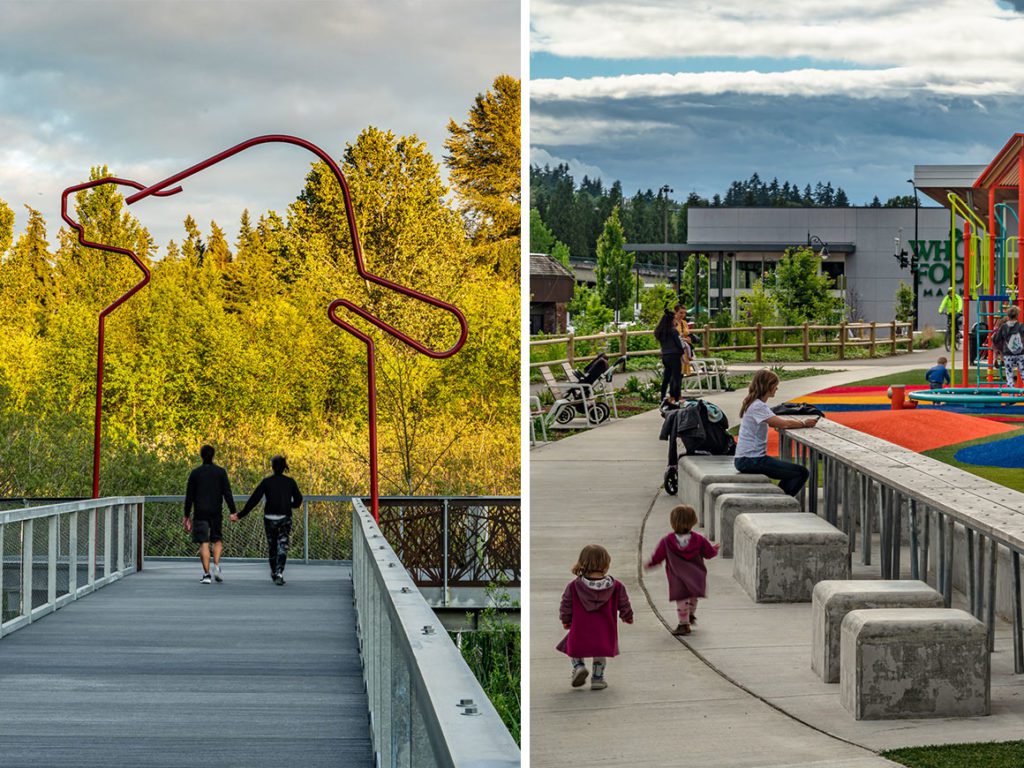 Our second award of the night, a Merit award for the Alaska Airlines project in SeaTac, was recognized by the jury for the temporary meadow and the beautiful and hardworking raingarden. We are feeling lucky to have clients like Alaska Airlines for their commitment to Salmons Safe and ecologically focused design.