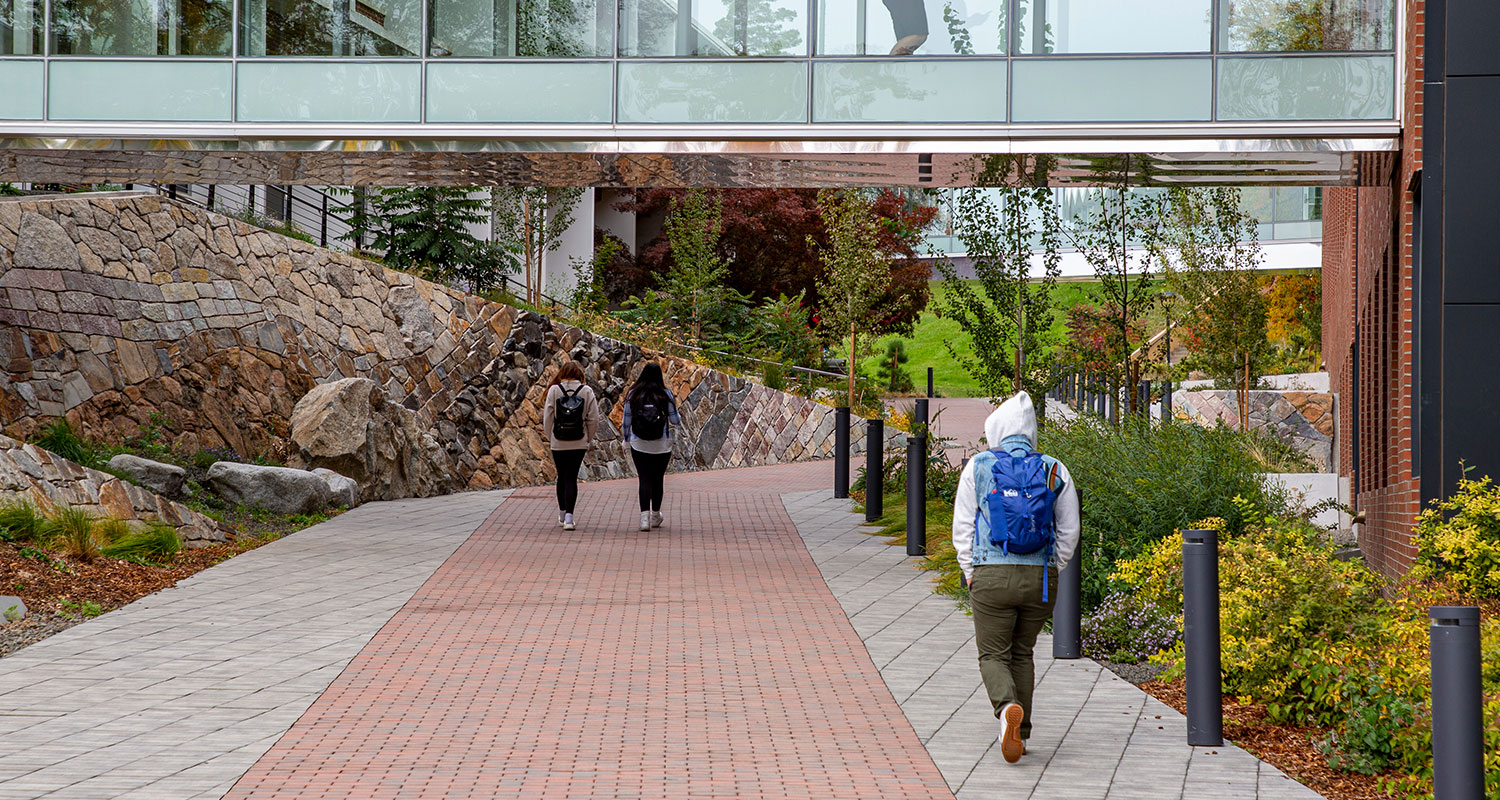 Eastern Washington University, Interdisciplinary Science Center Cheney, WA

The Interdisciplinary Science Center houses laboratories, study areas, and a classroom for four science disciplines, connected by glass-enclosed walkways to the original science building. The project updates the main campus mall pathway, which is framed by a landscape that includes drought-tolerant native plants with typologies determined by the solar exposure available at different parts of the site. Shrubs and groundcovers include Palouse grasslands, shrub steppe, moist meadow, scree/gravel wildflower, and pine understory.

Canted retaining walls, two of which feature walls clad in various types of stone, divide planting areas and allow for grade changes. Designed to display the underlying geology of the state, the stone walls also function as educational tools. The project is pursuing LEED Gold with sustainable elements including drought-tolerant planting and high SRI value (heat island reducing) paving.