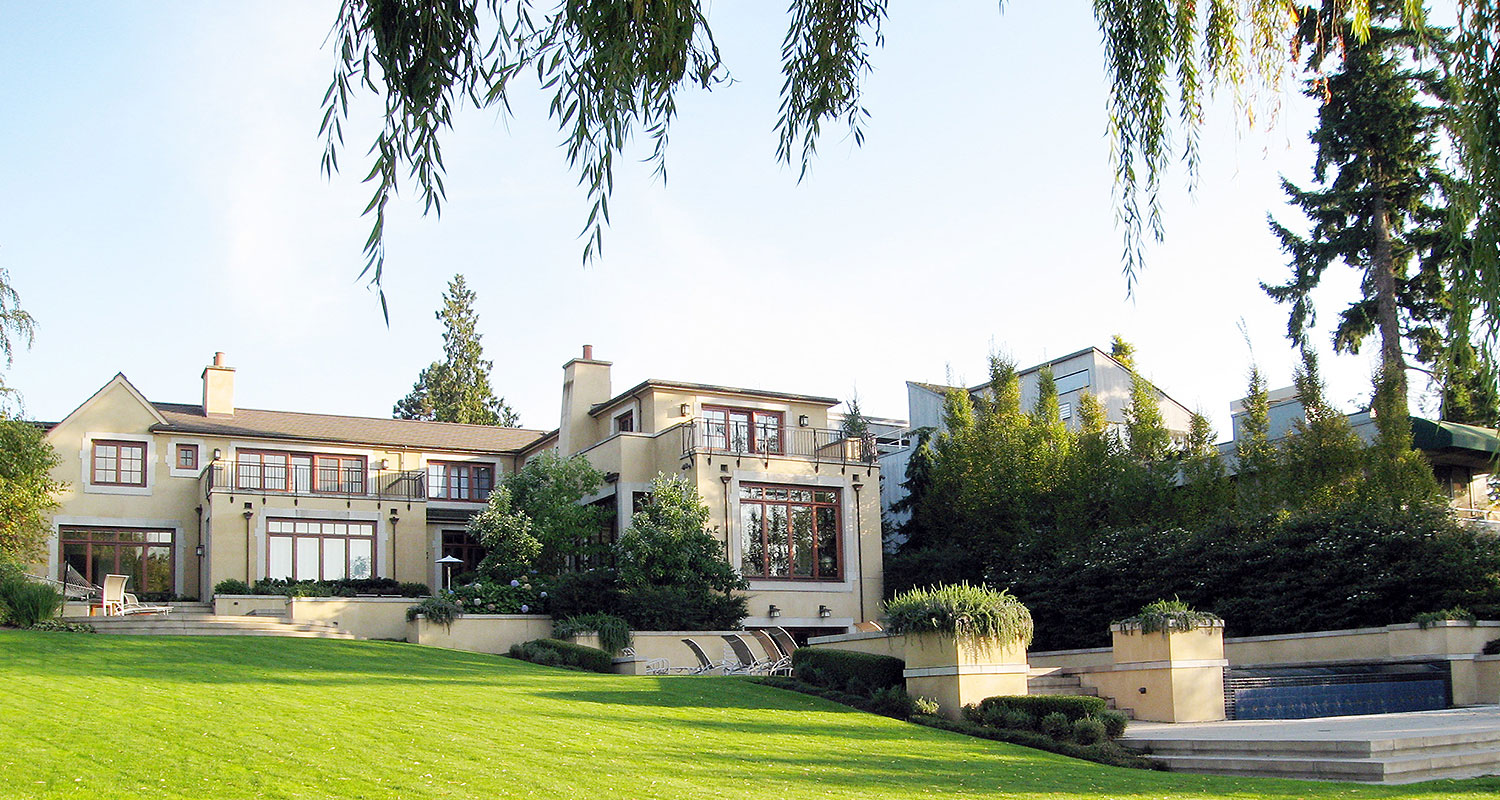 Lake Washington Residence Yarrow Point, WA

Inspired by the English Arts and Crafts estates created by C.F. Voysey in the late 1800s, this Lake Washington estate was conceived to be a family heirloom that would be passed on for generations to come. As such, we created a garden that could have been built a hundred years ago using indigenous stone and other materials to stand the test of time. The garden exudes casual elegance, but was carefully planned to exacting standards and integrated the most state-of-the-art systems and techniques. Careful consideration was given to the management of existing trees and vegetation, with several mature trees being relocated on-site, and many others remaining in place.

A formal organic vegetable garden is replanted twice a year, supplying the owner with a variety of heirloom vegetables year-round. Mixed perennial and shrub borders also provide cut flowers for the home, and a stormwater infiltration system ensures that this garden has a reduced impact on the environment.