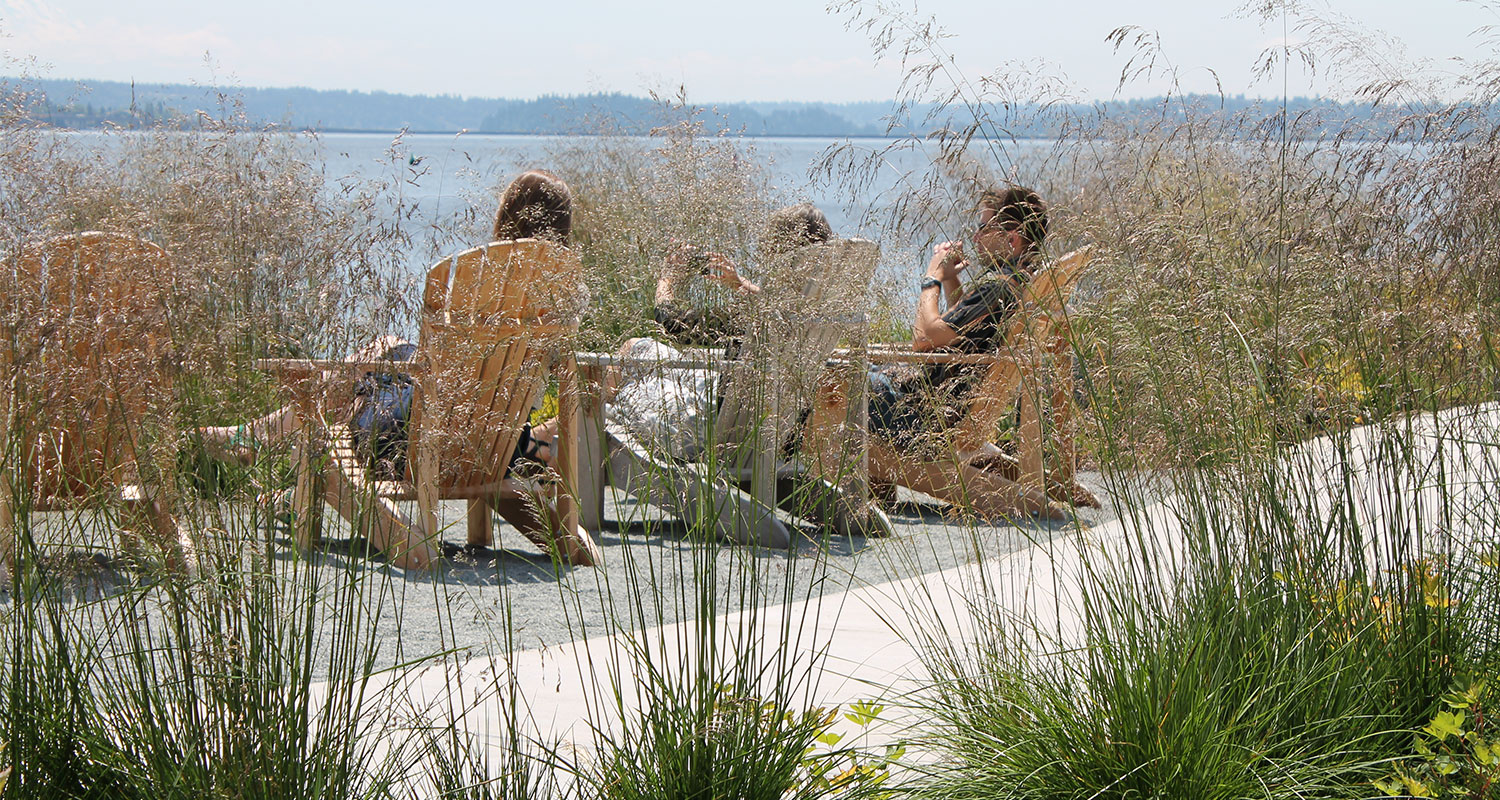 Seattle Tennis Club Seattle, WA

A handsome pro shop expansion is set into the landscape and accessed by curving pathways that transition along 30-foot grade change providing ADA access to indoor and outdoor courts offering expansive views of the outdoor tennis courts, Lake Washington, and Mt. Rainier. The wide stair and landings offer a variety of smaller garden spaces, each with seatwalls, pervious pavers, and native plantings. Stormwater management is integral to the building addition and site functionality. Rainwater is filter through a green roof, while rain that falls on the second-floor terrace is directed to a series of bio-retention planters that become a character defining piece of stairway infrastructure.

The gracious north lawn, once separated from Lake Washington by a steep rip-rap and deteriorating bulkhead, now features a restored shoreline designed to improve salmonid habitat. Native plant species provide interesting texture and work as a beautiful foreground to the spectacular view of the lake while improving the ecology and lake shore habitat.