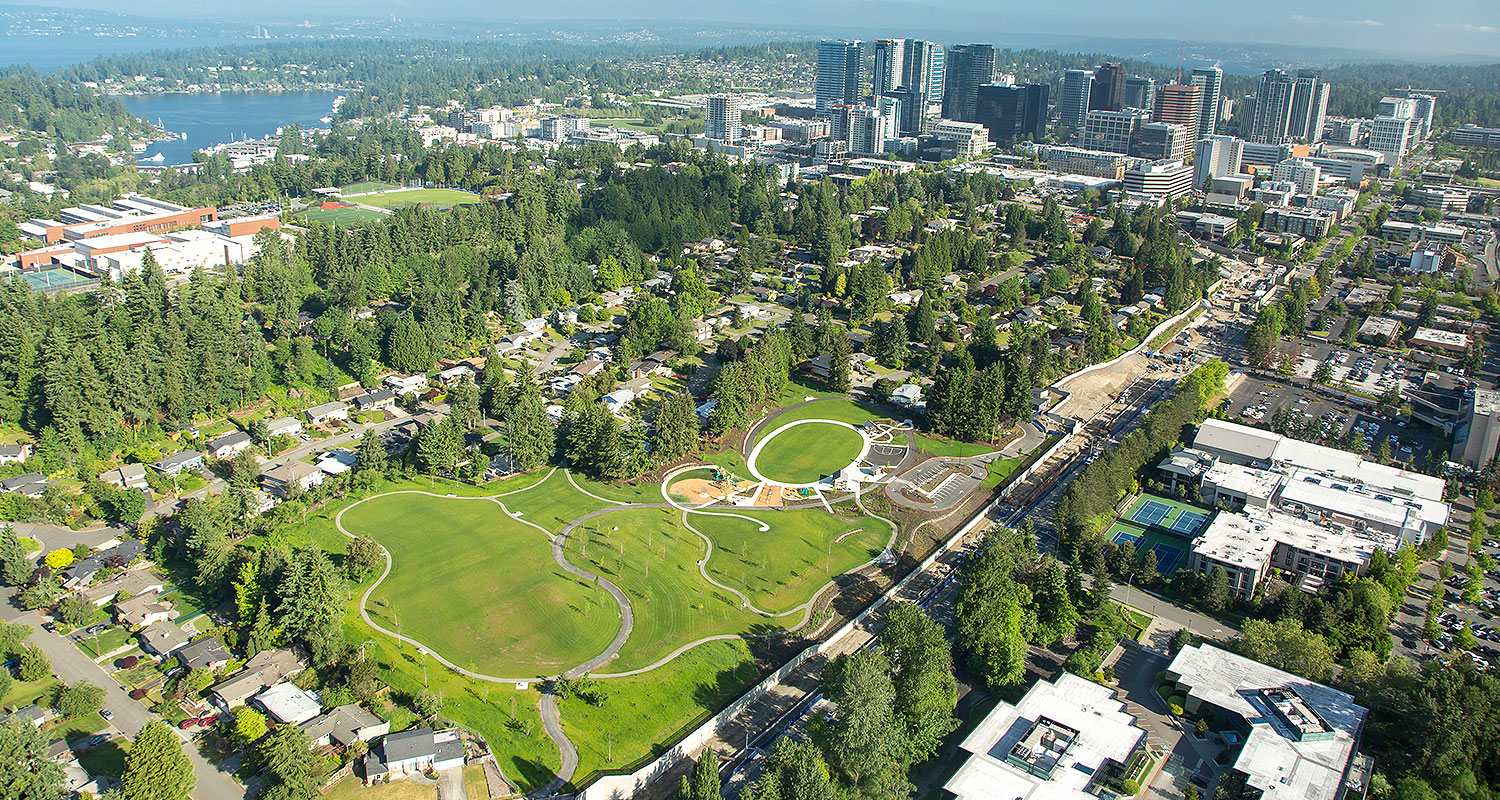 Surrey Downs Park Bellevue, WA

An urban oasis for neighbors and the surrounding community, this recently renovated park features a Great Lawn, loop paths, sun slopes, informal play meadows and hills, a playground, picnic shelters, barbecues, ponds, and a viewpoint overlooking the in-progress Light Rail line. On a clear day there is an amazing view of Mt Rainier from the picnic shelter or, for a more contemplative vantage point, from the boulder on the big hill.

A hundred years ago, this land was a filbert orchard. Historic trees are preserved on site, with baby filberts infilling gaps in the groves to carry the historic use into the future. The land was also an elementary school and later a courthouse. The 2007 master plan was updated in 2013 to incorporate Sound Transit's Light Rail (now in progress).