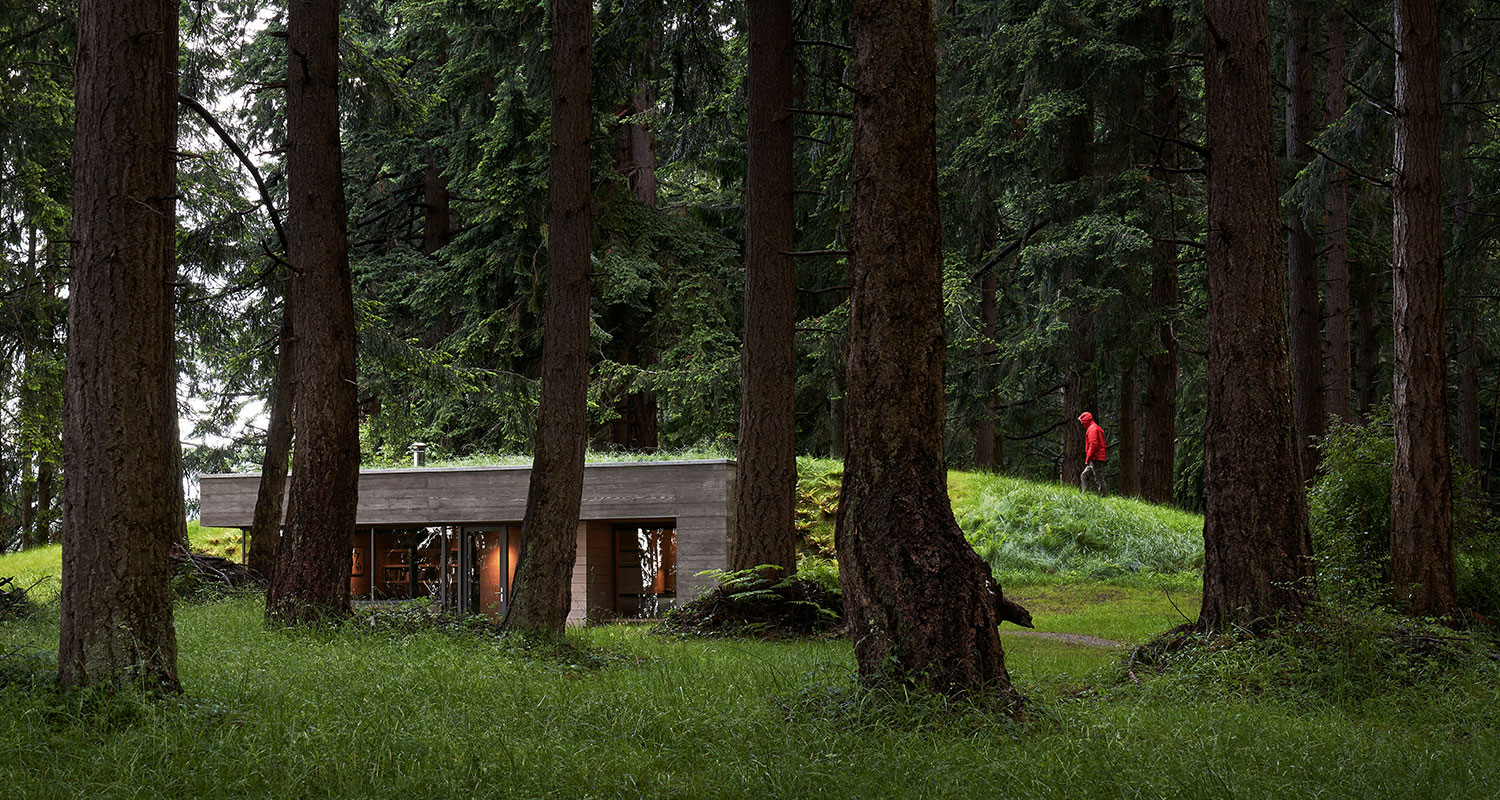 The Guest House Retreat Whidbey Island, WA

Set on a high bluff overlooking Puget Sound, this artist retreat is nestled within a secluded evergreen forest of towering Douglas fir trees.  As lifelong conservationists and lovers of the outdoors, the owners' deep commitment to sustainability called for creating a guest house with a small footprint that felt as if it grew out of the site.

Tucked under an earthen berm seemingly heaved from the emerald forest floor, the retreat blends into its surroundings, almost indecipherable upon arrival. Cloaked in fescue, sword fern, and dappled forest light, it appears to be in the process of being reclaimed by nature.

A sense of grounding and respite sets in while looking out into the forest floor and the low sight line evokes a sense of security and shelter. Wildlife carry out their day at the base of the towering evergreen trees, completely unaware that the writer is at work inside. The quiet calm allows the writer to focus while active nature inspires thought.

Awards:

Gray Award for Residential Architecture, 2020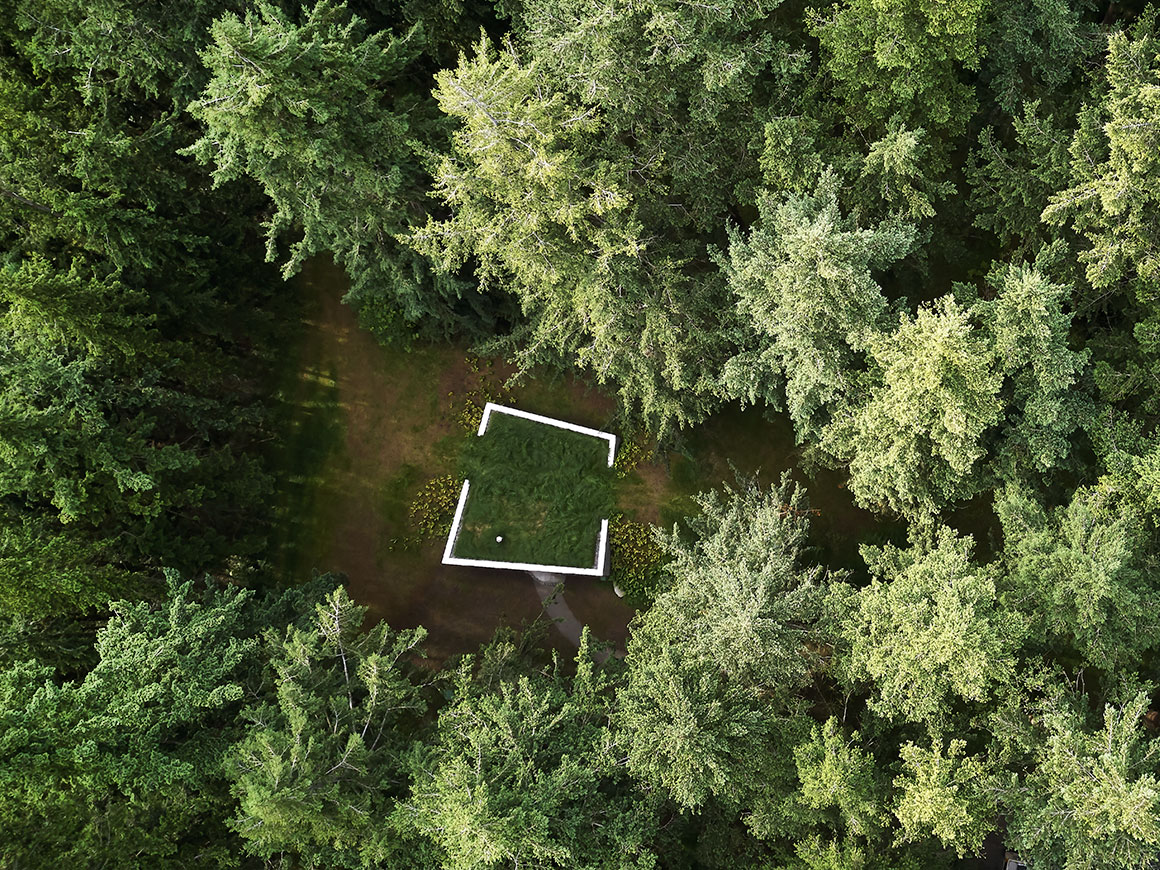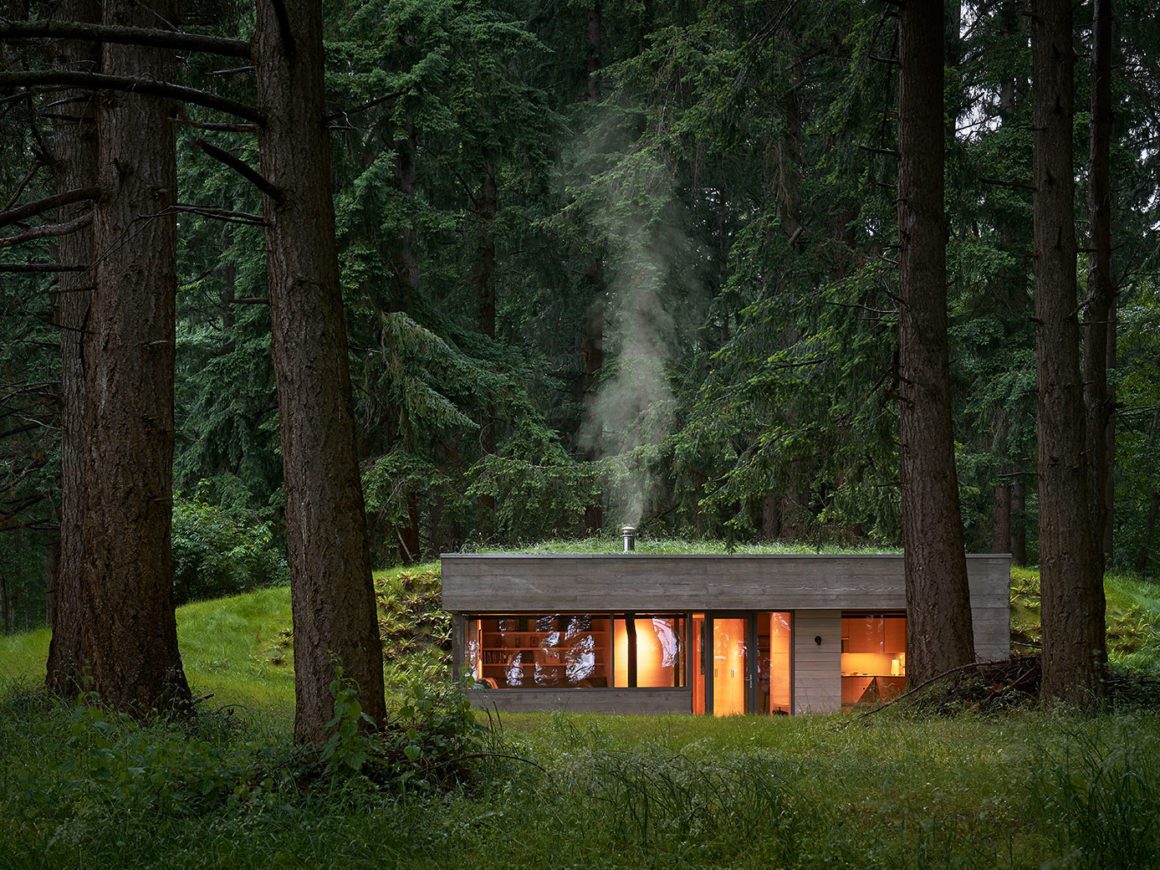 Designed to accommodate multiple uses—guest house, getaway, and writer's retreat—this unsuspecting structure offers ecological benefit, massive innovative efficiencies, and the beauty of architectural restraint done right.