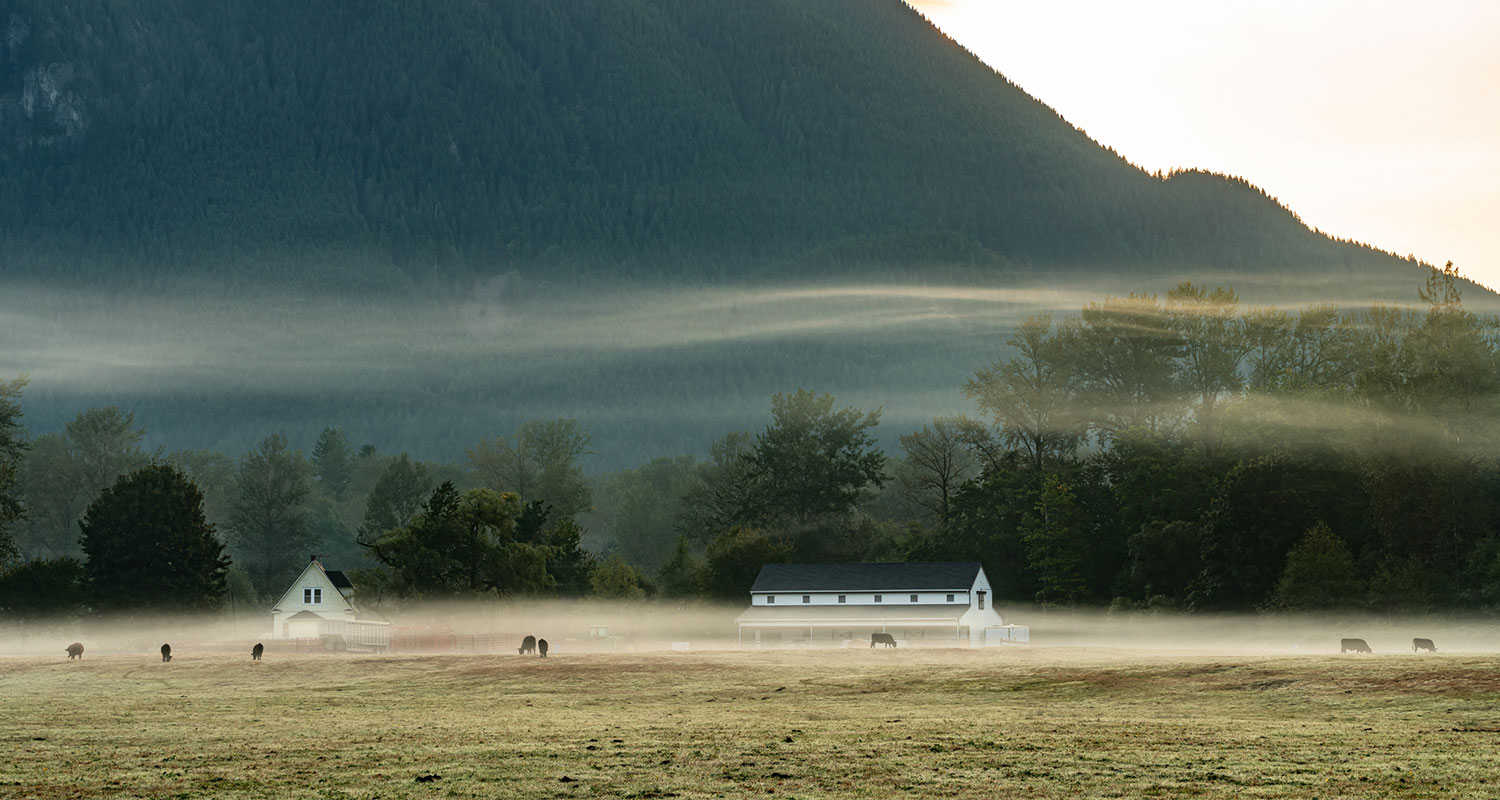 Tollgate Farm Park North Bend, WA

The 380-acre Tollgate Farm was permanently conserved in 2001 as public open space through a partnership with the Trust for Public Land, King County, and the City of North Bend. Acquisition of the land preserved the cultural and agricultural legacy of the site, which goes back thousands of years to the Snoqualmie Tribe who stewarded the land through controlled burns to improve game habitat and cultivate camas and other food crops.

Park development followed an approved master plan to set aside 24 of the 57-acre central meadow to continue to be used as farmland. Connected by a recreational loop trail with regional connections and wetland boardwalks, the park includes a play structure, restrooms, and views of Mount Si. Site design addressed stewardship of Ribary Creek, cultural resource coordination and consultation with the Snoqualmie Tribe, and working in a floodplain.

A symbol of the valley's agricultural history, the new Tollgate Barn and renovated homestead are significant additions to the park and valuable recreational and food resources for the community. Built on the site of a landmarked 10-acre farmstead, the barn and homestead offer small-scale agriculture and experiential learning, as well as programming for children. A land leasing program enables the city to make farmland accessible for agricultural enterprises and livestock grazing.