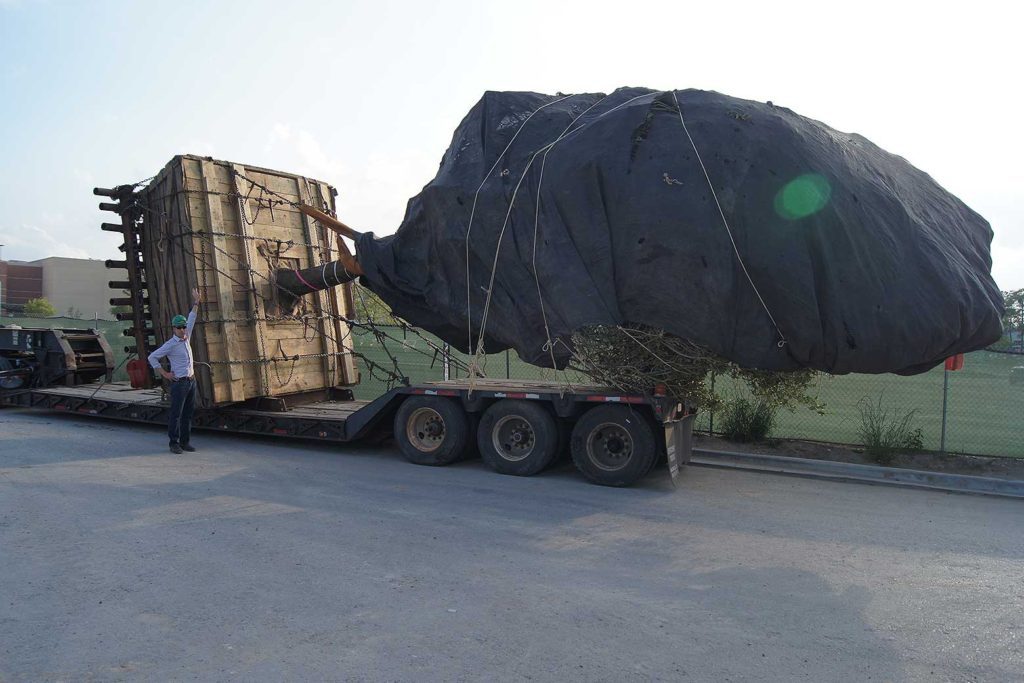 Posed with the question, "How do we provide a comfortable amount of shade on the opening day for an outdoor café plaza at Nordstrom's newest store in Woodland Texas?" our Nordstrom team, Jonathan Morley and Todd Bronk, set off on a journey to create some shade the old fashioned way—with a tree. After finding the perfect, symmetrical specimen, a 40-foot-tall by 40-foot-wide Live Oak, they began figuring out how to prepare and transport a 17-inch diameter caliper tree. What they learned is that in Texas, where we all know everything's bigger, they do this sort of thing all the time.
 A Ginormous Undertaking
Although it was selected and purchased in February, it took until mid-April to excavate, prune, and prepare the tree for the move on a flatbed specifically designed to transport large trees horizontally. The tree's root box itself measured 12 feet by 12 feet, with a 4-foot depth. Once it arrived at the construction site, a 120-ton crane was required to gently lift and set the tree in place—several times in fact—until it nestled just right. With the store's recent opening, the elegantly outstretched tree now provides shade for customers at the Nordstrom café.