Announcing two new principals!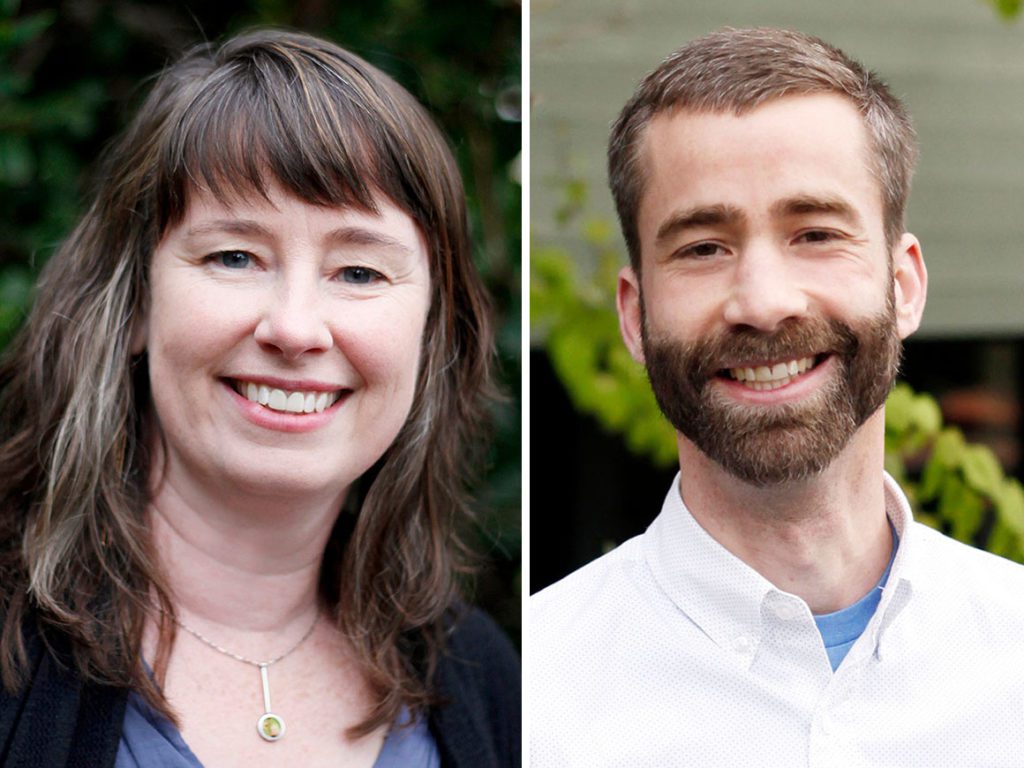 We are thrilled to announce the promotion of Anna O'Connell, PLA, ASLA and Brad McGuirt, PLA, ASLA to principal. Their exemplary dedication to their craft, clients and the firm earned them the much deserved new title. We are excited to see how they shape the future of the firm.
Anna's outstanding commitment as one of the team leaders for the Microsoft Campus Modernization project and her firm leadership roles in mentoring and hiring make her an invaluable member of the Berger Partnership team. She is impeccable in her management of complicated and large-scale projects and a trusted advisor to clients of diverse project types. Her insightful perspective adding efficiencies and identifying solutions to office systems and project processes leaves an indelible mark on the successful outcome of the projects she leads. Anna served a member of the University of Washington's Professional Advisory Committee.
Brad's promotion is an acknowledgement of his exceptional project leadership for the Microsoft Campus Modernization project and for his drive and dedication to the delivery of the highest quality design and implementation of complex site solutions. He is recognized for modeling a sincere and balanced approach to management and leadership, guiding with clarity and a high level of technical efficiency. He brings a constant awareness to client expectations through his unwavering insightfulness and strong desire to inform and shape a sense a place for all projects.