Forest Net(work) at the Seattle Design Festival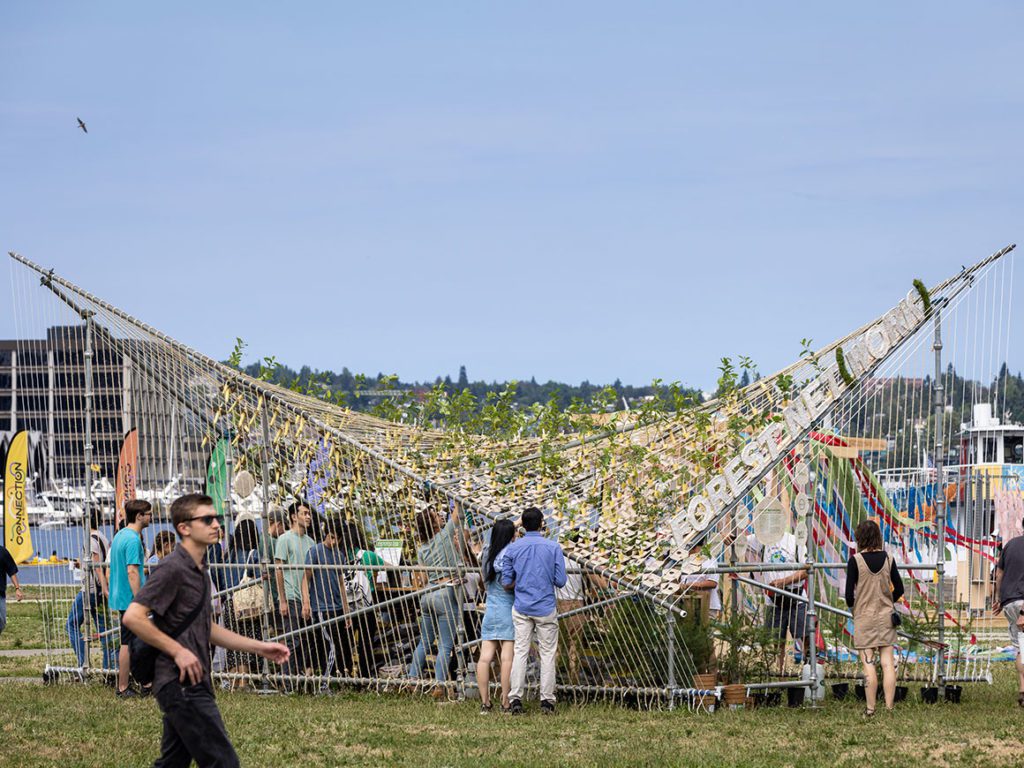 Planting new trees is one of the most effective ways to reduce CO2 in the atmosphere and fight climate change. Visitors to the Forest Net(work) exhibit at the 2022 Seattle Design Festival had the opportunity to take 600 native woody and herbaceous plants and tree saplings from the Puget Sound Lowlands ecosystem back to their communities to support reforestation efforts. This hands-on activity was supported by local volunteers and organizations nurturing connections that will last far beyond this year's festival and will make an impact on the planet for generations to come.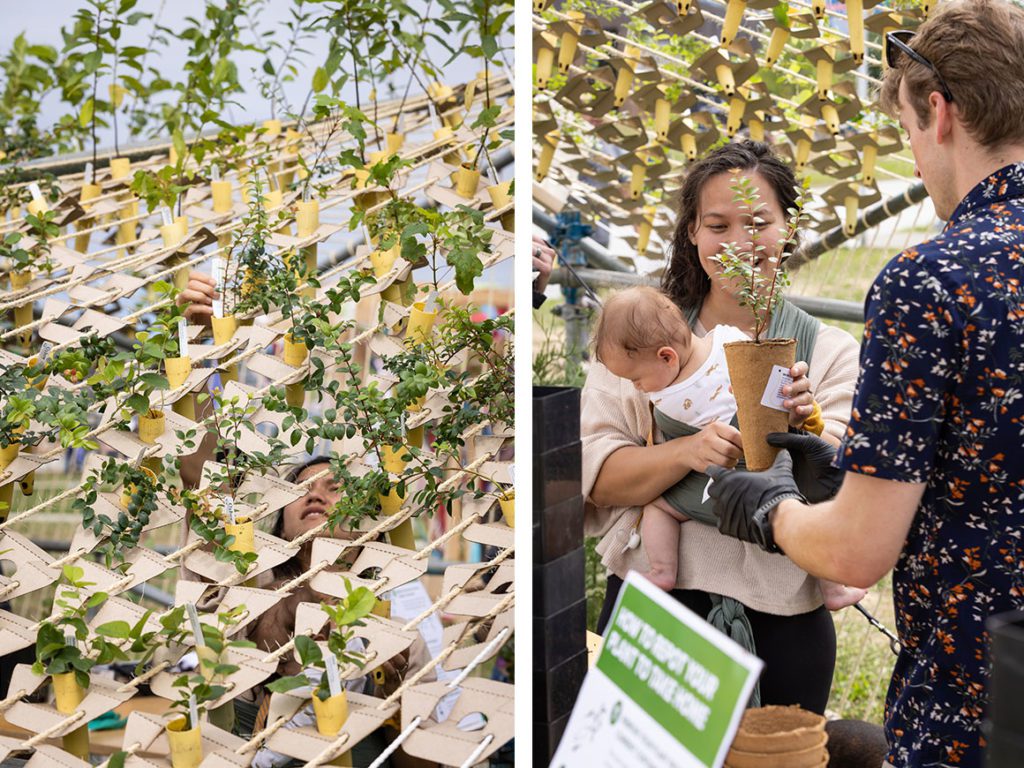 Inspired by the recent executive order to strengthen America's forests and combat global deforestation signed by President Joe Biden in Seattle, the installation "Forest Net (Work)" focuses on the intimate bond between humans and nature. The physical form of the structure references the mountains that surround us and represents the layers of a forest (understory and tree canopy). The "net" above is comprised of saplings, intended to be taken away by design festival attendees and planted to help re-forest our region, creating a personal connection to the earth that will make an impact far beyond the 2022 Seattle Design Festival.
Forest Net(work) was inspired by the team's interest in exploring ways for creating a more sustainable world while fostering a stronger connection to our natural world. The major design driver for the ephemeral pavilion was "leave no trace." As such it was built with reusable scaffolding for the structure, fishing twine as the web holding the planting species.