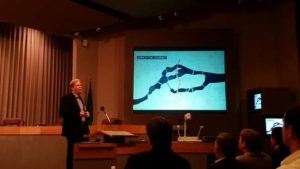 Berger Partnership is thrilled to be recommended by the Design Steering Committee for the Public Space and Park Grounds project at Riverfront Park, the home of Expo '74, a World's Fair event, and the host of hundreds of events in the heart of downtown Spokane. Renovations to the 100-acre site located along the Spokane River are funded by a voter-supported bond that invests in the renewal of the city's urban centerpiece.
The Parks-led selection process was unique, inviting the three finalists to visit Spokane and experience a range of ecologically significant sites as sources of inspiration for a public presentation given the next week during a public open house event. On June 3, with hundreds of community members in attendance, each firm presented their thoughts and ideas for the future of Riverfront Park. An interview presentation to the Design Steering Committee the following morning wrapped up the selection process.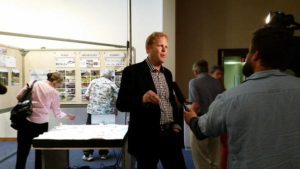 After receiving news of the decision, Guy Michaelsen, the principal-in-charge of the Berger team, said, "We could not be more thrilled to have the chance to help shape Riverfront Park. I love this place.   When I attended WSU Spokane, I lived downtown on Cedar Street and Riverfront Park was my escape.  As I walk the park today, I see everything I used to love about it, but now see even more. Beyond the greatness that is there, I see how we can further shape the park for the city to use and love, assuring its legacy for generations to come. Working with our team members over the last several months, and the public last week, I am continually struck by the deep passion so many people have for this place; everyone has their own Riverfront Park story. We can't wait to hear more of those stories and have them help us in shaping the next chapter of Riverfront Park! "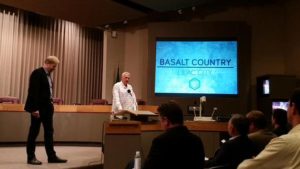 The design team, heavily rooted in Spokane's design and engineering community, was integral in shaping our team's process and shares in our excitement. The team includes CH2M HILL as the project manager and engineering lead, Land Expressions as the local landscape architect, NAC Architecture, KPFF, Dark | Light, Tomato,  L & S Engineering, Adams & Clark, GeoEngineers, and Epic Land Solutions.