So Bazaar Night Market in Redmond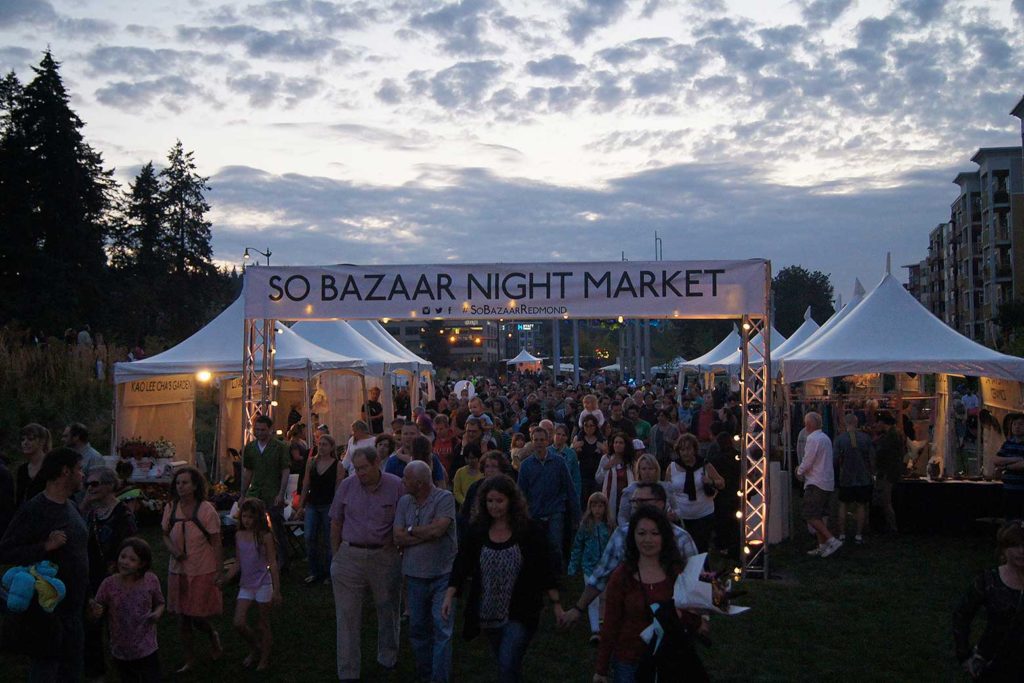 The Redmond Central Connector was the perfect venue for a new weeknight community event featuring local artisans and entertainers. The So Bazaar Night Market, held for three consecutive Thursdays in August, finished last night with Lucia Neare's Theatrical Wonders presenting Nocturne for Rookery.
The performance of slumber and dream started passively with a canopy bed in the middle of the market, complete with sleepers and sleepwalkers.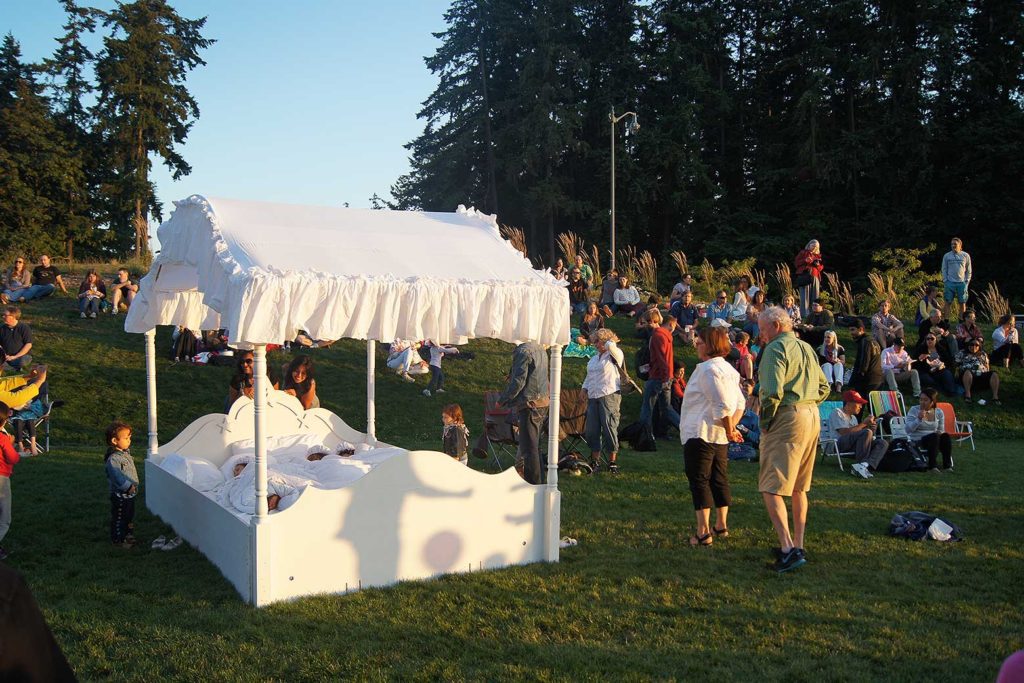 It then transitioned into a waltz under the lights of John Fleming's art sculpture 'Signals' and led a procession to a clearing in the middle of the Heron Rookery.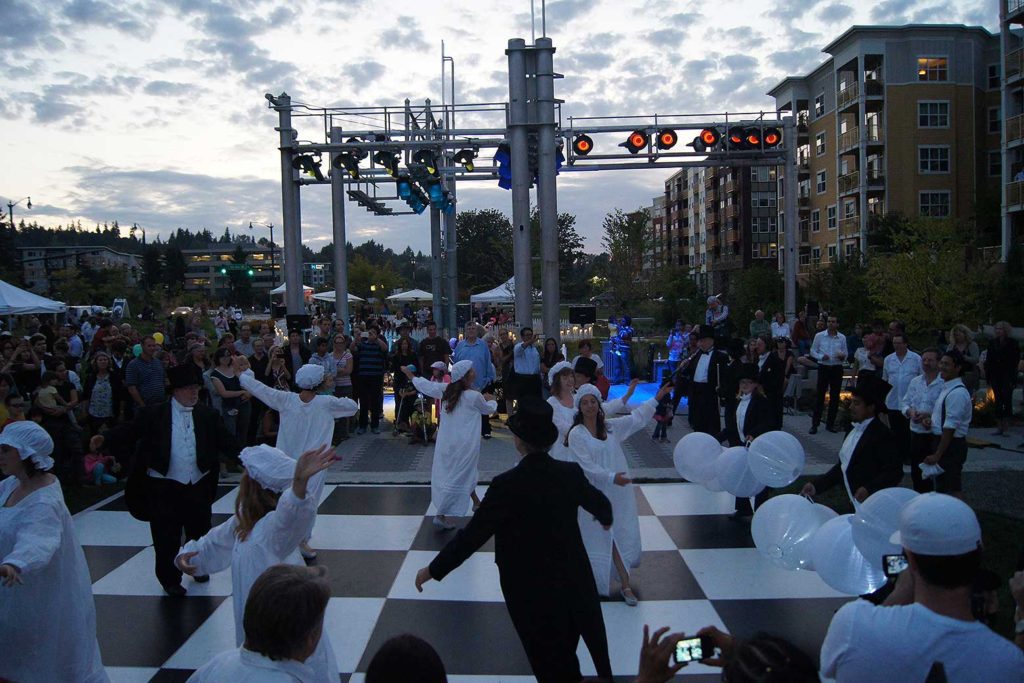 While the Rookery is only a few hundred feet away, the procession took participants on a much longer route down the corridor, around the Sunday Market site to the Town Center Woods, where hundreds of glowing lanterns strung between trees waited for eager participants to claim them as part of the rest of the evening's performance. The route then wound along the Sammamish River, passing under the Leary Street Bridge, which had the echo of French horns playing, a canopy bed floating on the water, and LED stars suspended by helium balloons.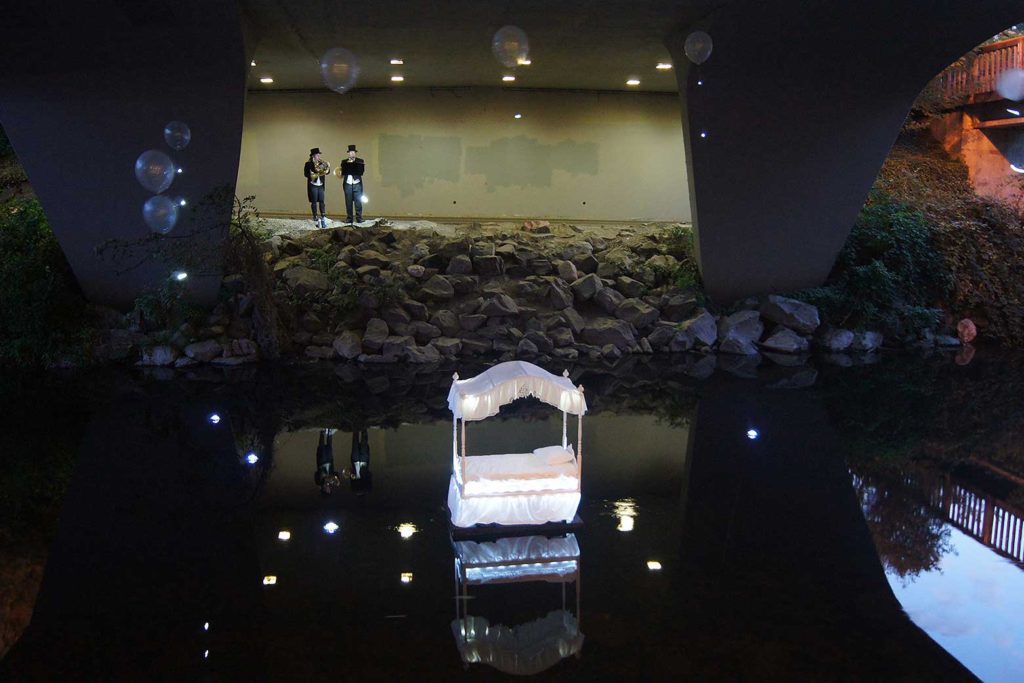 The procession ended in the rookery forest where balloon-suspended LED stars hovered over the clearing. The audience sat on blankets in the clearing and white beds around the edge of the clearing. The performance, which was way too cool to attempt to describe, was incredible—unlike any other performance, including other Lucia Neare performances!
In addition to the performance itself, it was inspiring to see how Redmond is making the arts a rich and valued part of city culture and character with a can-do attitude and a willingness to experiment. It was a great, magical night!