The Pool Barge Launch Party!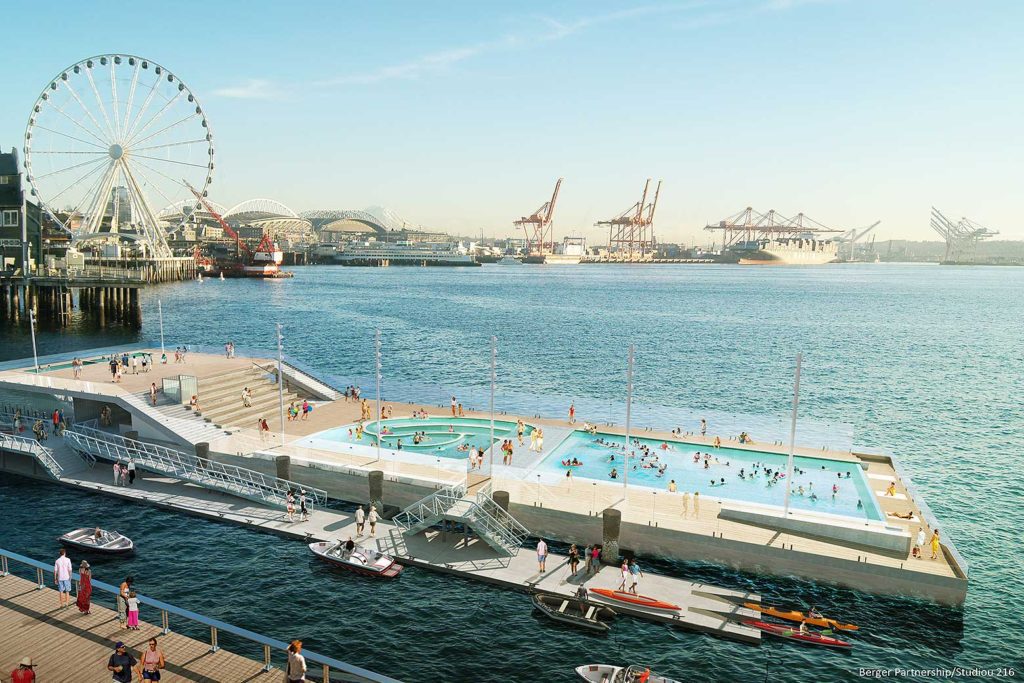 Maybe it was the swim caps and goggles or maybe it was the poolside-inspired margaritas, but all enjoyed a presentation of the design process, quirky code requirements, and general awesomeness of building a pool on a barge. The conceptual plan calls for a swimming pool that can accommodate organized swim meets, spas, and an activity/hydrotherapy pool with a lazy river.
While part of the vision for Seattle's new waterfront, the pool barge could be built as early as summer 2015, and we dream of it touring the city's waterfront parks until its permanent home adjacent to Pier 62/63 is ready in 2018 or later.
Berger Partnership is leading the development of the barge as part of the James Corner Field Operations waterfront vision, and we worked with Studio 216 to craft the illustrative rendering. It takes an amazing and creative team to design a pool barge, including Schemata Workshop (architecture), Elliott Bay Design Group (naval architecture), CH2M HILL (maritime engineering), Aquatic Design Group (aquatic consultants), Dark | Light (lighting design), and Rushing (plumbing and mechanical).