King Cole Gateway Conceptual Art Piece for Riverfront Park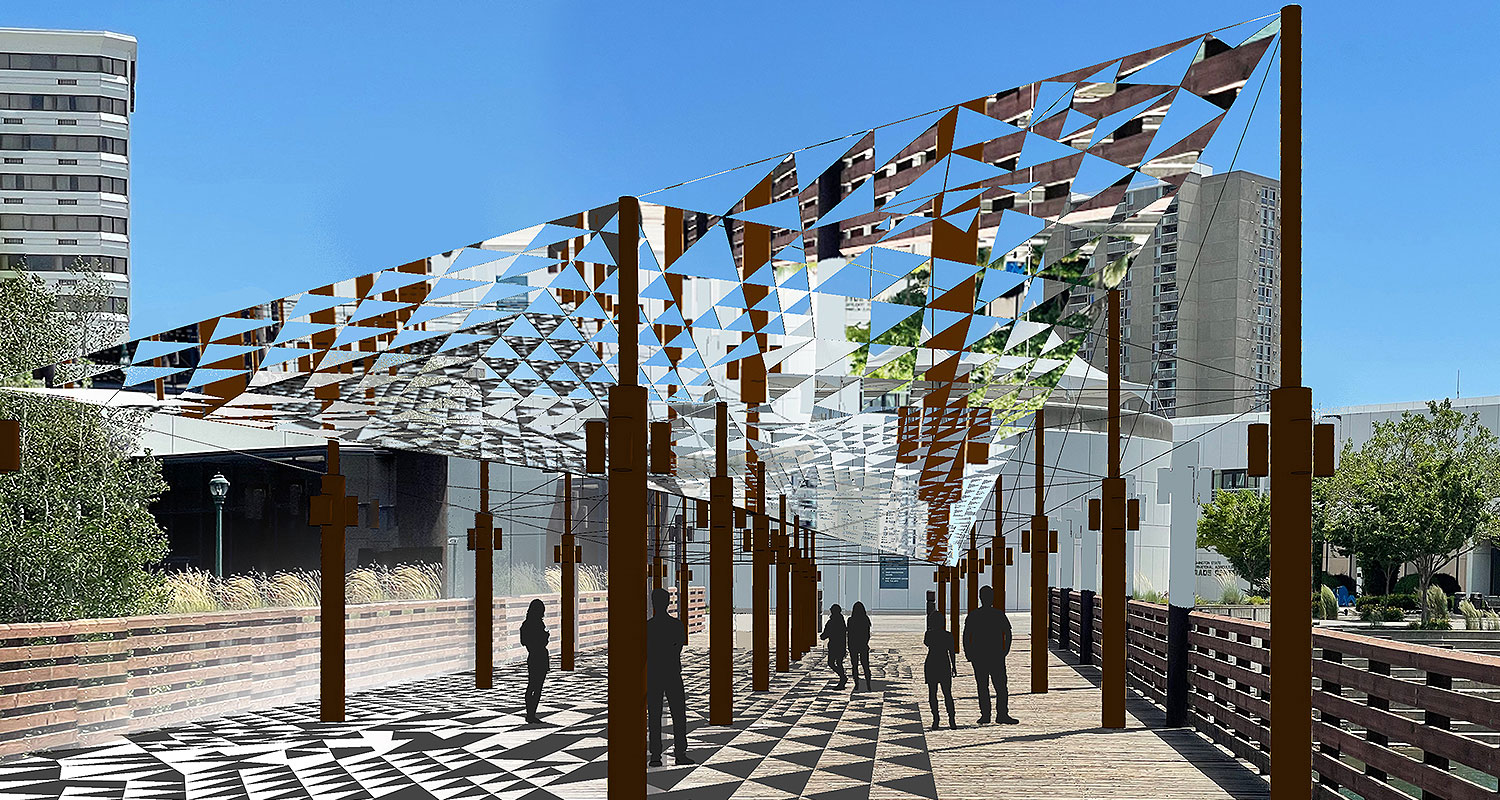 The art concept honors and furthers the legacy of community visionary King Cole, a civic leader who helped realize Spokane's reclamation of the river, first as Expo '74 and later as Riverfront Park.
Inspired by an amazing site in a park and city we cherish, Berger Partnership teamed with our frequent collaborator, Ballard-based and nationally renowned artist John Fleming, to shape a concept for an art piece that forms a new gateway to Spokane's Riverfront Park. More than a magnetic attraction seen from afar, the reflected overhead veil reflects movement of the river and people passing beneath. While the art only lives in conceptual form, we still dream of its realization!