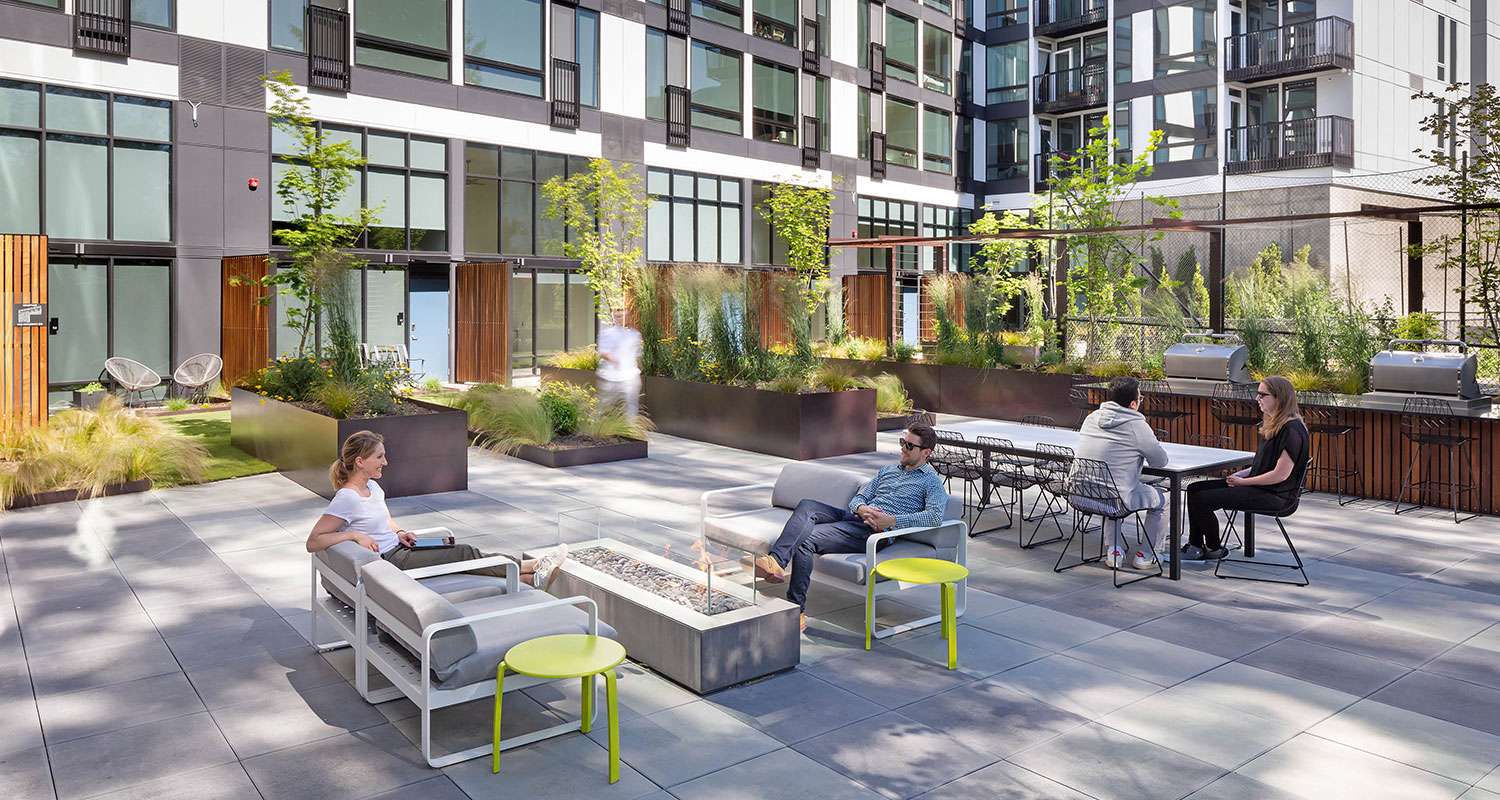 Station House Lofts Redmond, WA

Situated in the heart of downtown Redmond, this six-story residential building consists of two distinct wings that form a generous courtyard that opens to the west. The street-facing façades of the upper levels are deeply modulated with insets and large daylit decks that enliven the façade and add a strong connection between residents and the street. The lower level has semi-private covered terraces for both the private and public access areas. The courtyard common provides open space for the residents, including an ADA accessible BBQ space nested within an overhead vine trellis.

To create a pedestrian-friendly streetscape the "front porches" of the large street-level lofts offer generous, covered terraces enhanced by a landscape buffer. The covered decks encourage outdoor living and animation of the street façade.