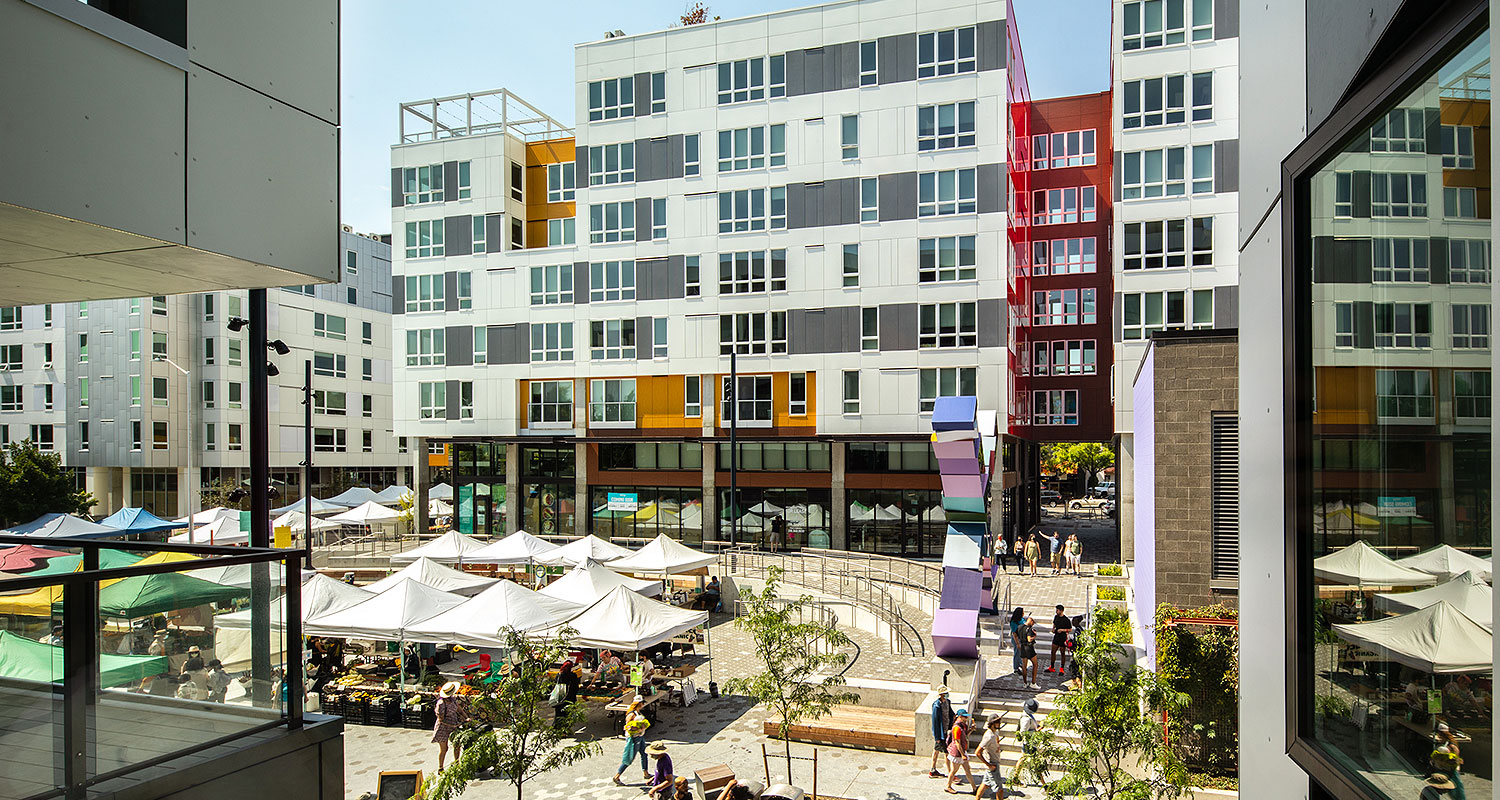 Capitol Hill Transit Oriented Development Seattle, WA

The Capitol Hill Equitable Transit-Oriented Development (ETOD) serves as a nexus of connectivity and community, comprising low income and market rate housing, a dynamic plaza to host the Farmer's Market, a festival street, retail, and public amenities such as a community center, childcare, and a Market Hall offering small retail spaces for local businesses.

The Station House building rooftop hosts an urban farm where organically grown produce is accessible to low-income residences and provides habitat for pollinators. The roof deck of the Connection on Broadway building offers outdoor amenities such as seating, a fire pit and grills, set amongst magnificent views of the Olympic Mountains, Mt. Rainier and the Seattle skyline with .

A development such as this could have contributed to displacement. Instead, a community driven stakeholder group established guidelines to respond to the communities needs by leveraging public investment for the benefit of all resulting in the realization of critically needed affordable housing that contributes to the ecology and vibrancy of its neighborhood.

The entire development achieved Salmon Safe certification and LEED for Homes, Platinum.