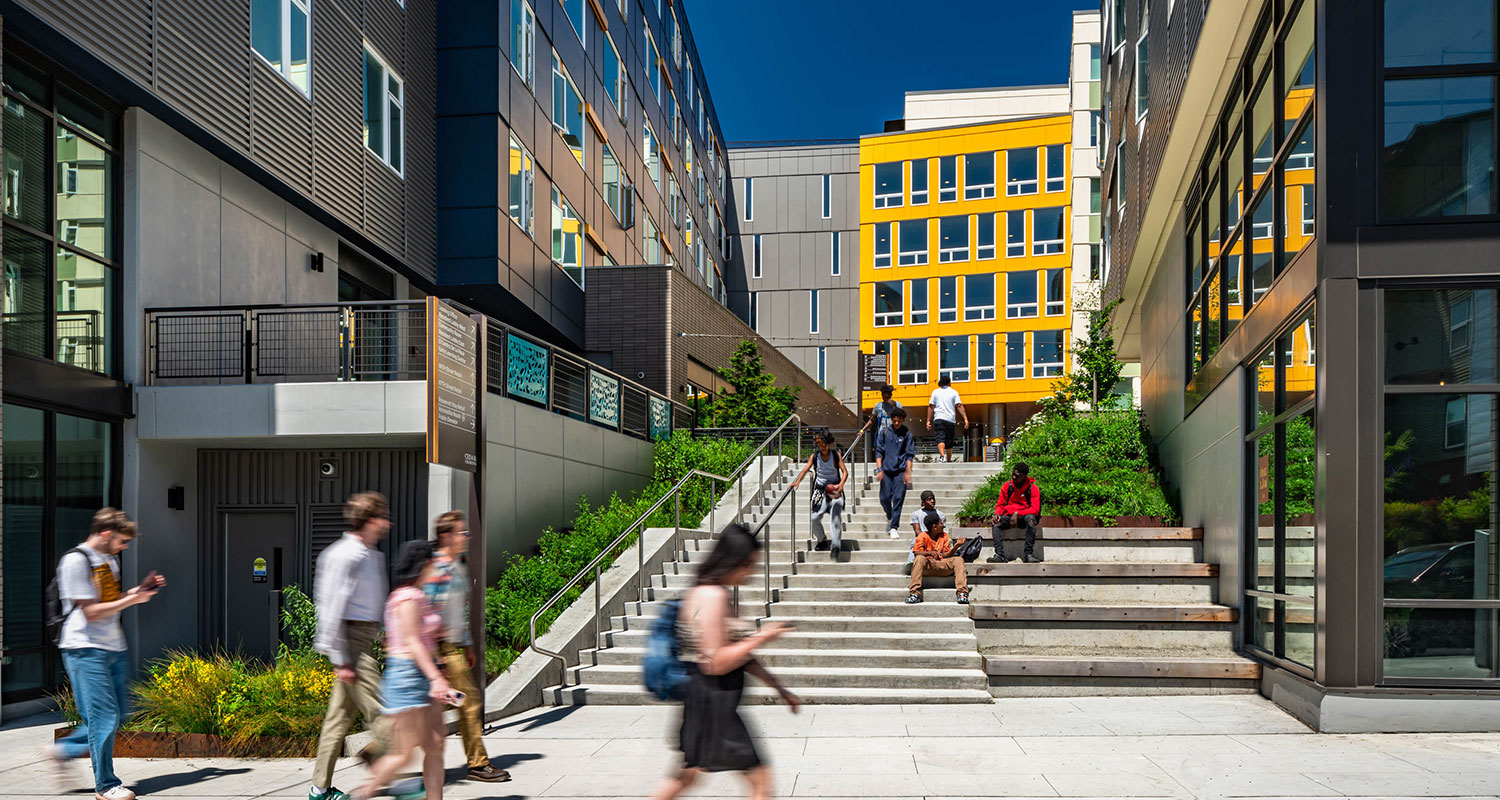 Cedar Crossing Equitable Transit-Oriented Development Seattle, WA

Adjacent to the Roosevelt Light Rail Station and located across the street from Roosevelt High School, the Cedar Crossing equitable transit-oriented development (ETOD) offers affordable housing in an active urban core. To adhere to Sound Transit and community stakeholders' goals of creating a vibrant public place for the quickly growing Roosevelt Urban Village, retail and childcare frontages open to a light-filled plaza that is the center point of a north-south through-block. The plaza culminates on the southern side of the site with a community staircase and seating area that spills out to the streetscape and ground floor retail.

A beautiful rain garden and a weathered steel runnel move rainwater along the edge of the staircase, showcasing stormwater management for residents and neighbors. Frequented by both Cedar Crossing residents and the community, the play area is an active hub of the development. Dynamic streetscape edges brim with lupine, native iris, and yarrow, providing habitat for pollinators and textures and color for those passing through.