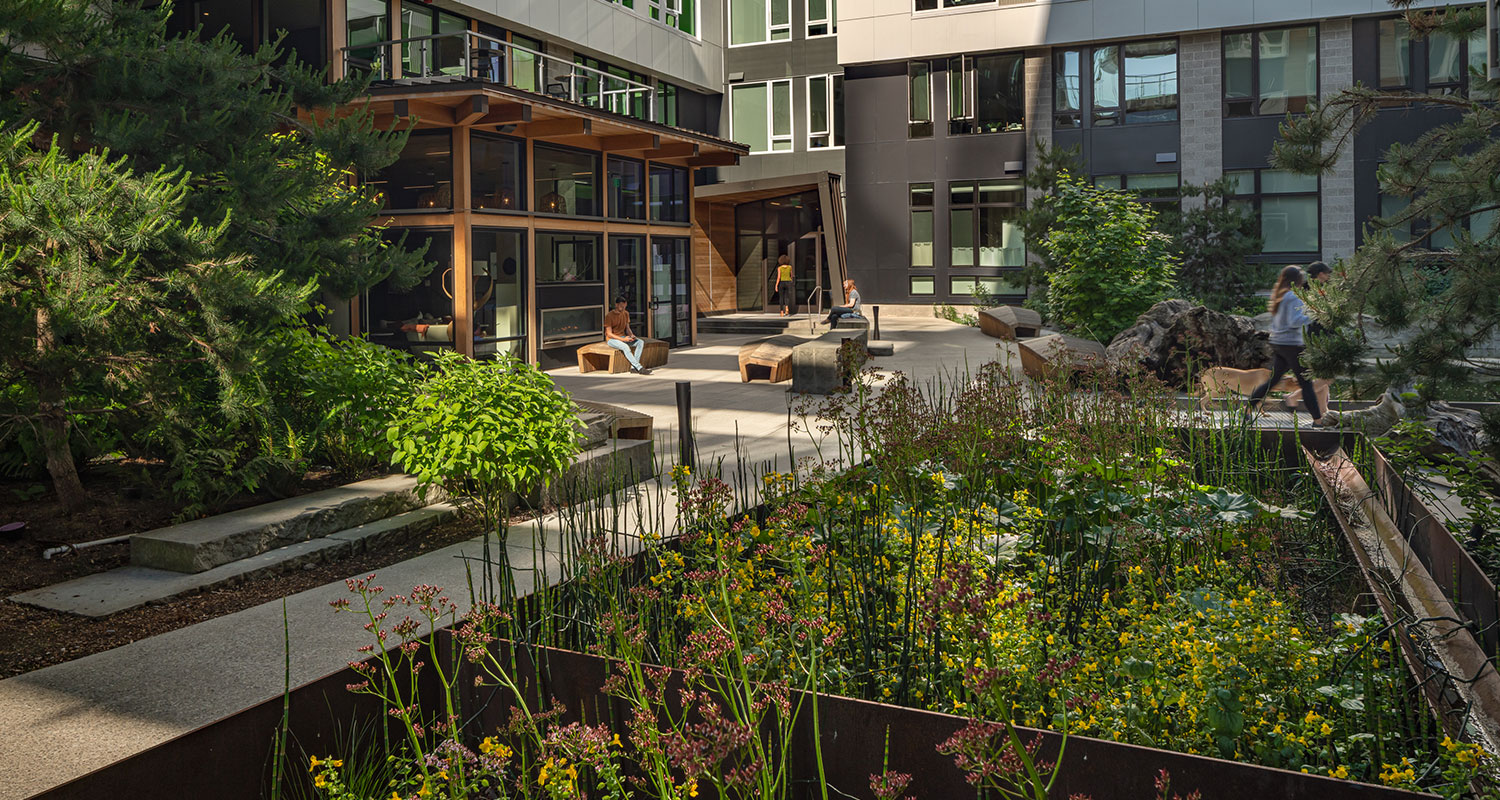 Sitka Apartments Seattle, WA

Inspired by the splendor of the San Juan Islands, this publicly accessible, forested courtyard is filled with evergreens, salvaged timbers, a rustic tree house and a foggy tidal pool.  Outdoor fireplaces offer opportunities for  relaxation and an enhanced outdoor experience offering unique gathering spaces for tenants. The stunning rooftop terrace offers a vegetated roof, communal dinning space and a shared vegetable garden.

In keeping with the spirit of its design, Sitka maintains high environmental goals, including LEED Platinum and Salmon Safe certification. Stormwater from the roof is stored in bioretention planters on site and expressed through corten steel runnels at the courtyard level.

Seattle Public Utilities' second half of the Swale on Yale, first implemented with the Stack House Apartments, in combination with the other swale projects, treats stormwater from 435 acres of Capitol Hill before it reaches Lake Union.

Awards:

ASLA, Washington Chapter, Honor Award, Residential, 2022
Outstanding Multifamily Project, USGBC LEED Homes Awards, 2020
ENR Northwest, Best Green Project, 2019
Green Home Builder, Community of the Year, 2019
Skyline Silver Award, Low-Mid Rise Development of the Year, 2019
NAIOP Washington State's Night of the Stars Multi-Family Residential Urban Development of the Year: More than 100 Units, 2019
Nominated as a finalist in the Daily Journal of Commerce Project of the Year competition, 2019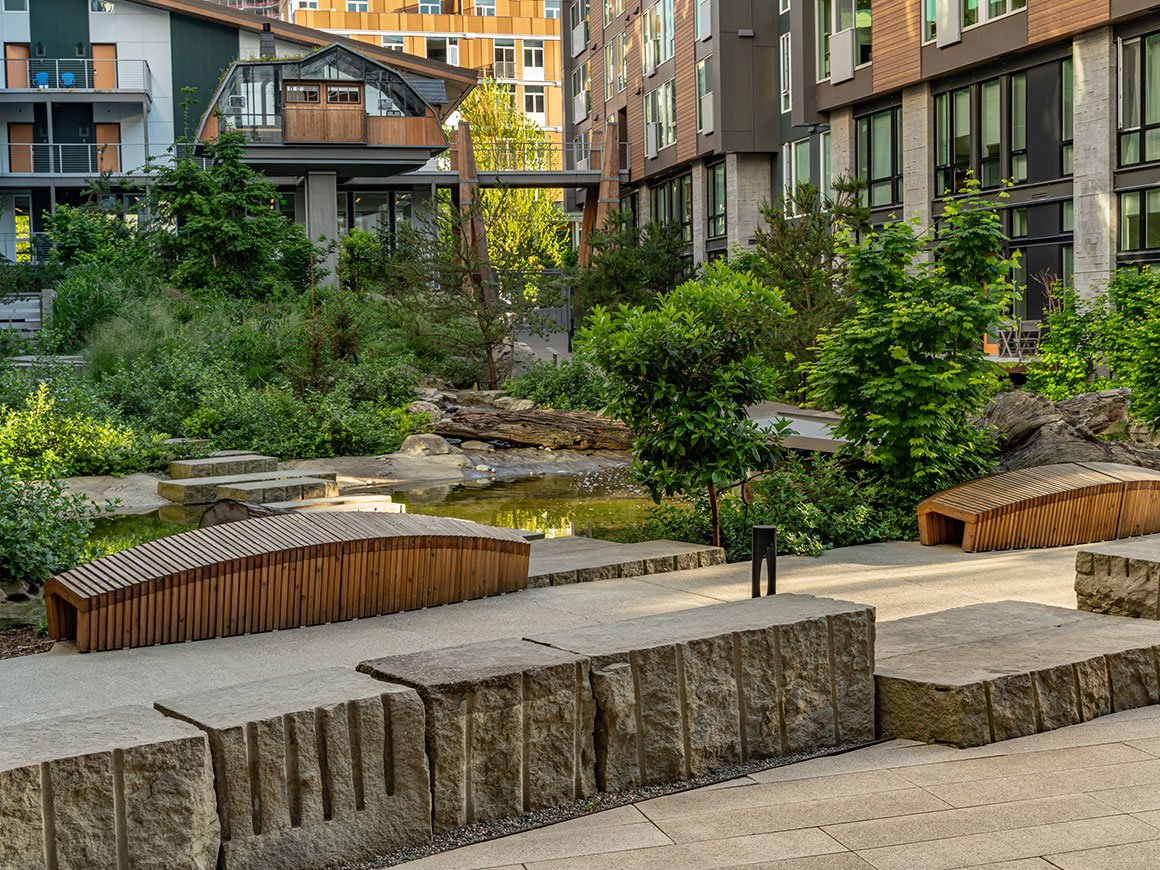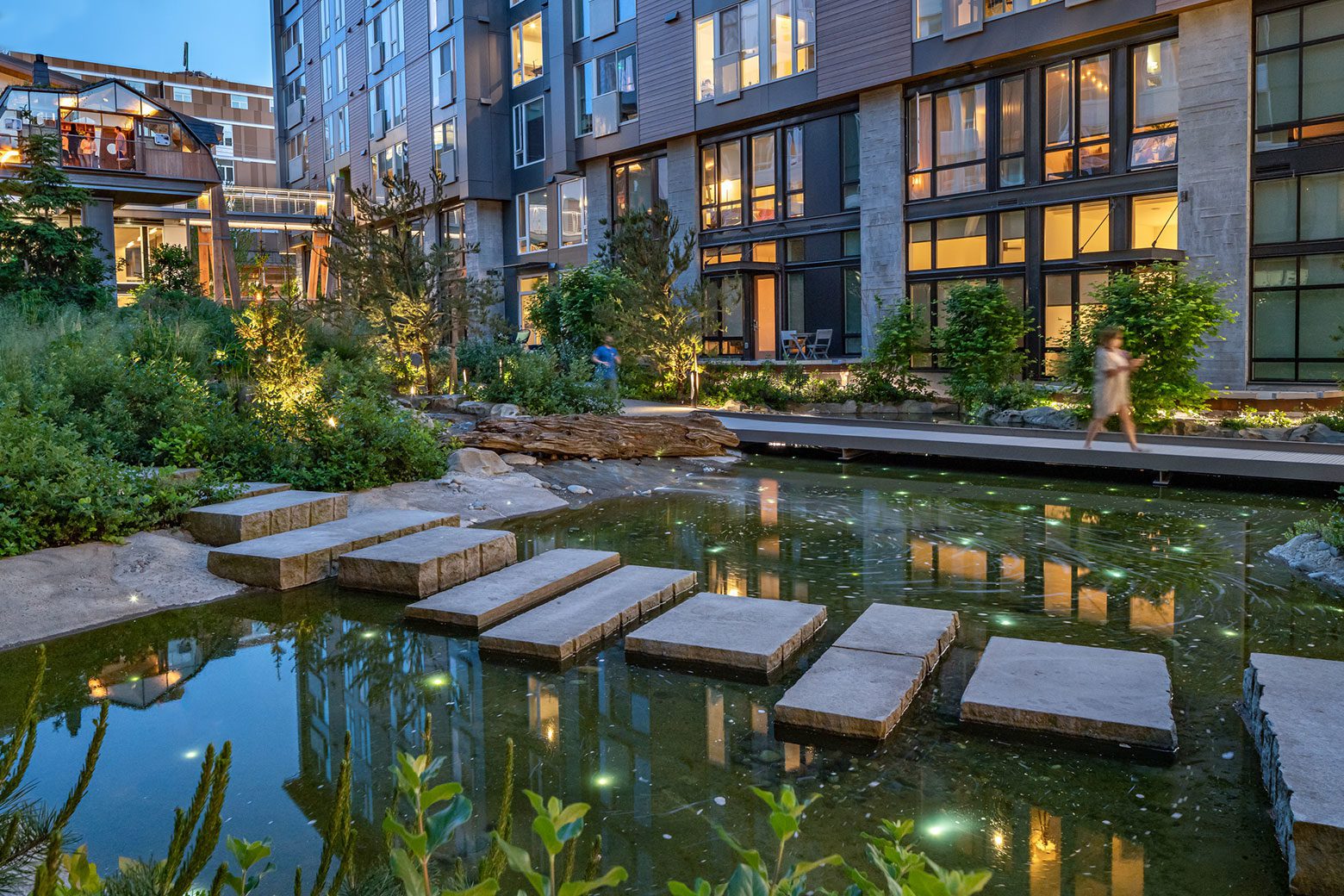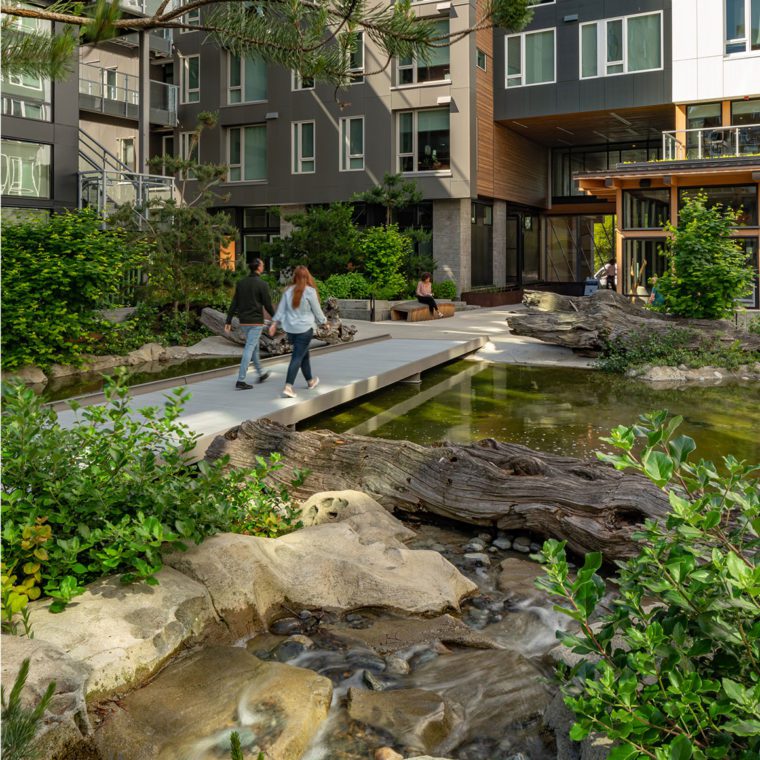 LEED Platinum strategies are expected to remove 8 tons of carbon and save owners and tenants $100,000 a year.