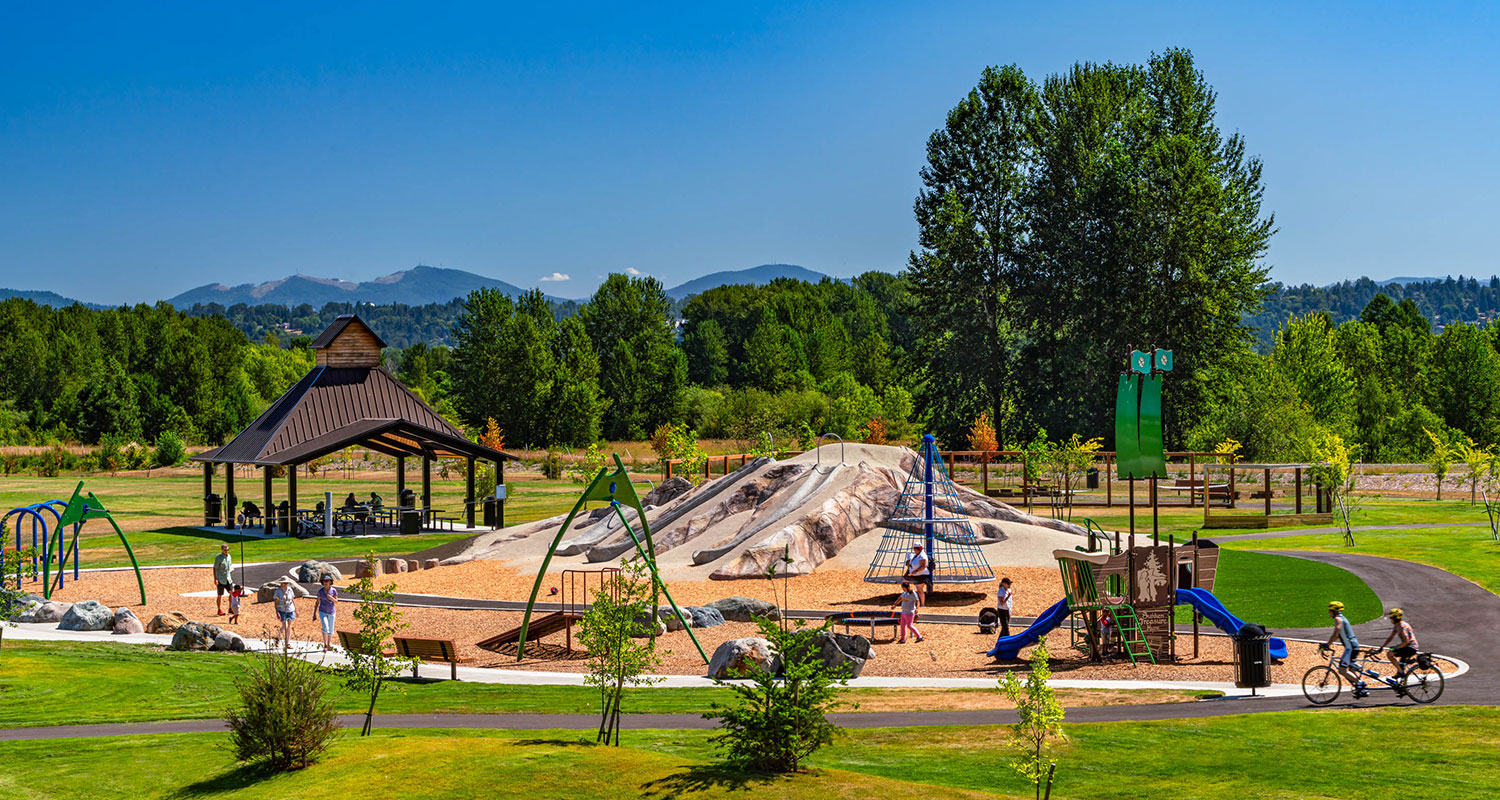 Van Doren's Landing Park Kent, WA

Located along the east bank of the Green River, Van Doren's Landing Park playground elements evoke the spirit of historic Van Doren's Landing, once a dock for transporting agricultural goods and people along the river. A miniaturization of the upper peaks of Mt. Rainier, which can often be seen from the site, anchors the playground, offering specialized climbing and sliding features. Customized picnic shelters, designed to evoke the form of historic shelters used for drying hops, a historically important crop for the area, are a popular draw for the surrounding community. Trail updates include trailheads, a new segment of the Green River Trail, and secondary pedestrian trails through a floodway habitat restoration area.

The design team worked directly with King County and a Muckleshoot Indian Tribal representative to develop First Foods cooking stations, fishing eddies, and cultural teaching areas, demonstrating the importance of the site to the local tribes.

This decades-long, complex public amenity integrates recreational components and a balance of open space as part of the Lower Russell Levee revetment protection and riparian restoration effort. It is a spectacular example of the power of integrating salmon and recreation, and public safety and cultural heritage when regional partnerships work together.