Riverfront Park Groundbreaking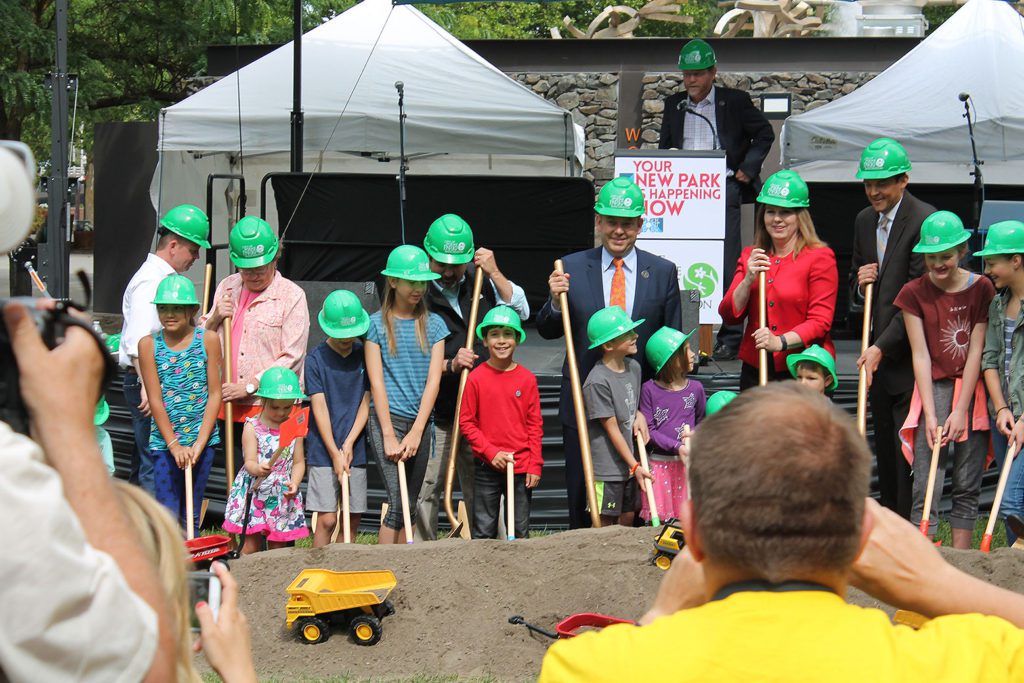 A large crowd turned out to celebrate the groundbreaking for renovations to Riverfront Park in Spokane this past Friday. People of all ages expressed amazing enthusiasm and excitement by coming out to play in a gigantic sandbox; paint large, paint-by-numbers pictures of park features; play Ping Pong on artist-decorated tables; and delight in the food, sights and long summer day. A turnout such as this is not surprising for a city that cultivates a strong community vibe.
The park, which hosted the Expo '74 world's fair, has seen various changes and improvements but none as comprehensive as those planned over the next five years. Berger Partnership leads the park and open space renovations for this $64 million project and is teamed with CH2M Hill for design of the Howard Street Pedestrian Bridge as part of the Howard Street Promenade, which will establish an elegant visual and physical connection linking the north end of Spokane to the city center. Other projects include a new skate ribbon and renovations to the iconic Pavilion and Looff Carousel Building.
Riverfront Park has left an indelible mark on people from Eastern and Western Washington and across the country. The many lasting memories, family traditions and historic transitions it fosters makes Riverfront Park a unique place that is inseparable from Spokane. We are honored to have a hand in shaping its future with the city and a talented team of consultants.