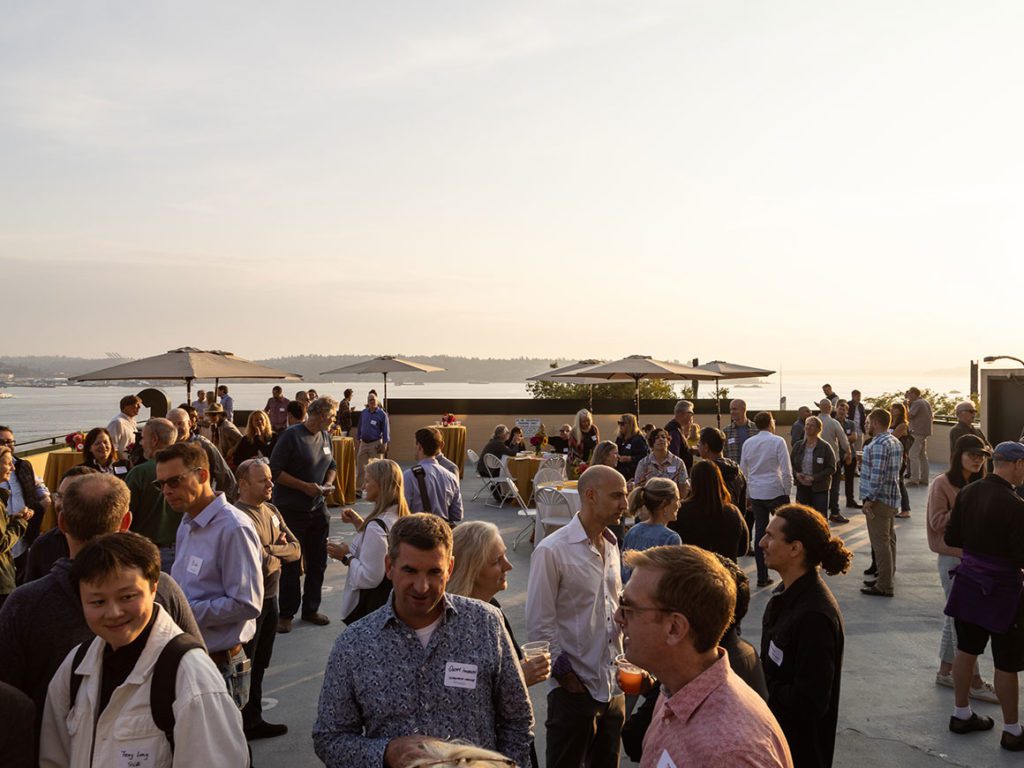 Thanks to all who turned out to celebrate our 50ish Anniversary! The pandemic pushed our public celebration from our true 50th anniversary in 2021 to this year (hence 50ish). The view from the roof was bright and clear with our friends and colleagues by our sides. And that's exactly how we see our future!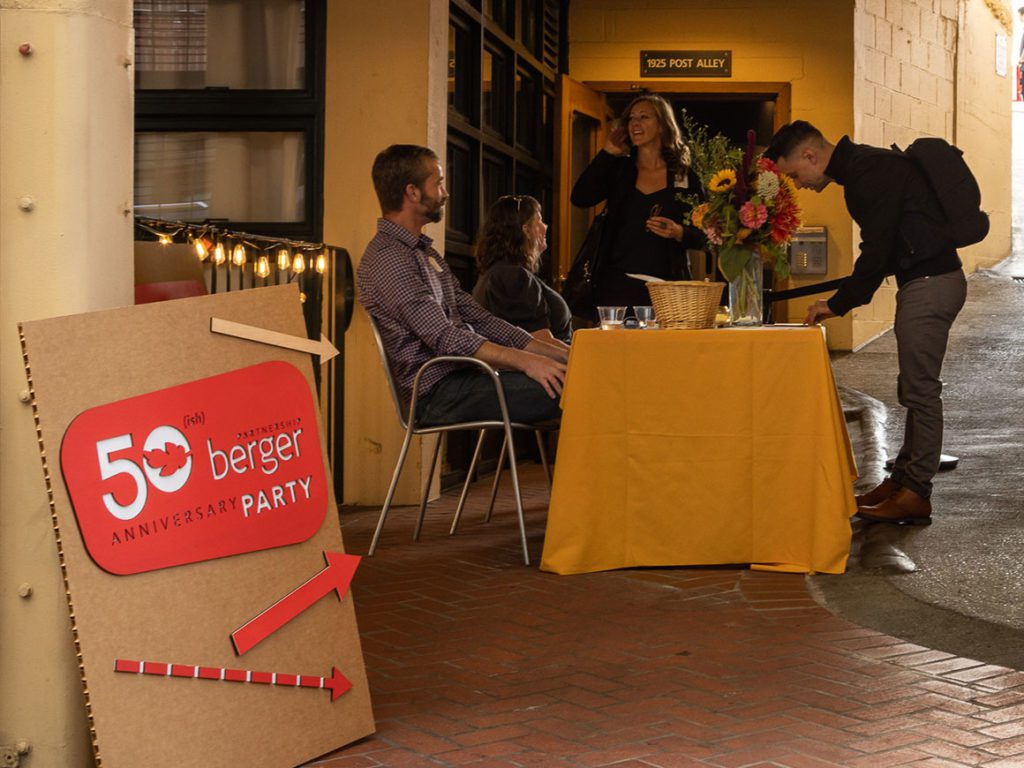 This milestone is important to us, and we are deeply grateful for all who collaborated with us, hired us, supported us, and who have become our friends over the years. We would not be who we are today without your insight, vision, and trust. Cheers to you and to all the new and exciting opportunities ahead for all of us.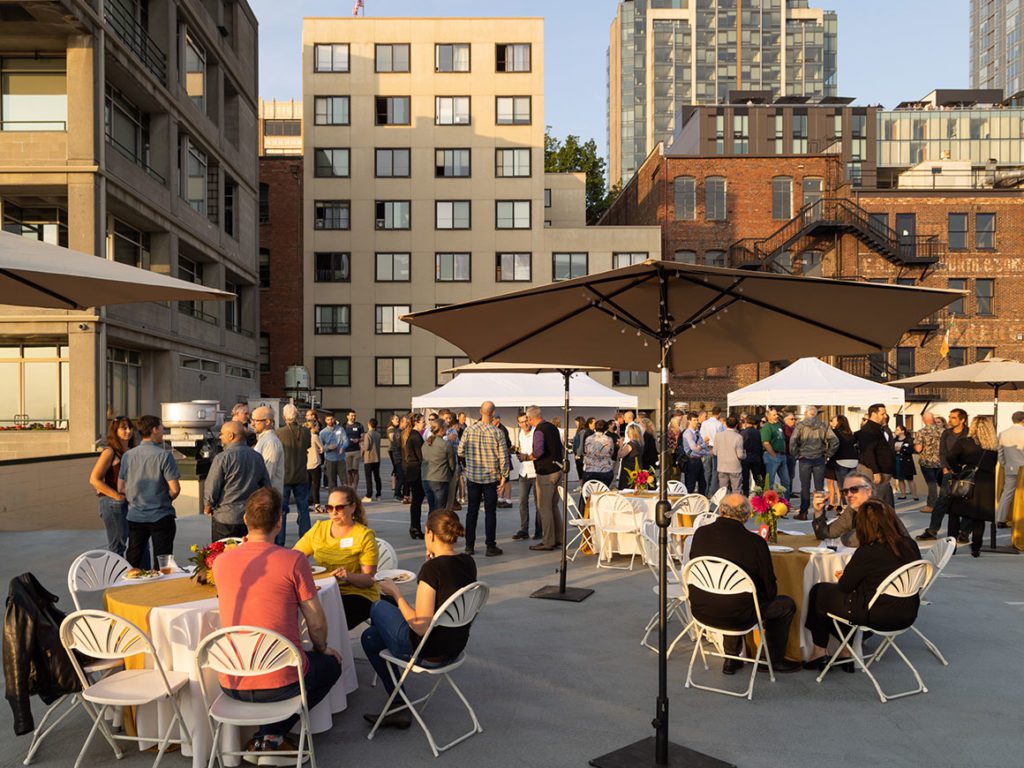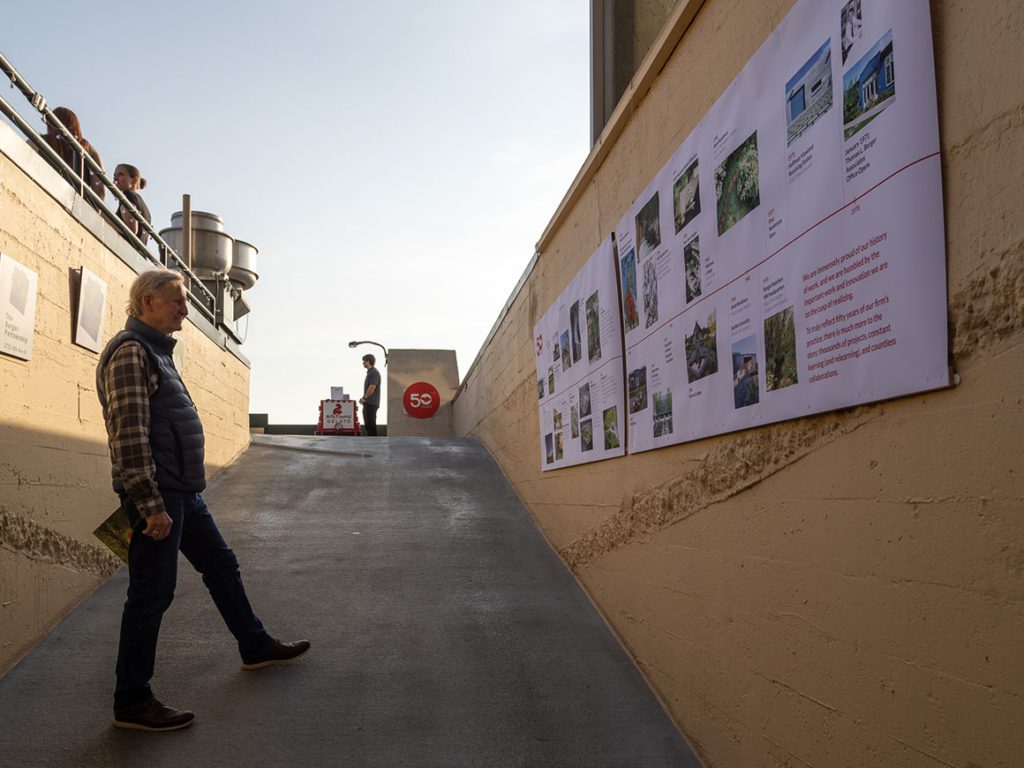 According to our landlord, our celebration may be the third she knows of on the parking deck of the Champion Building. The esteemed Dave Miller of Miller Hull Partnership celebrated a birthday bash in the same spot. The Champion Costume musical performance, pictured below, may have been the first. Either way, thanks for making history with us!