The AMP: AIDS Memorial Pathway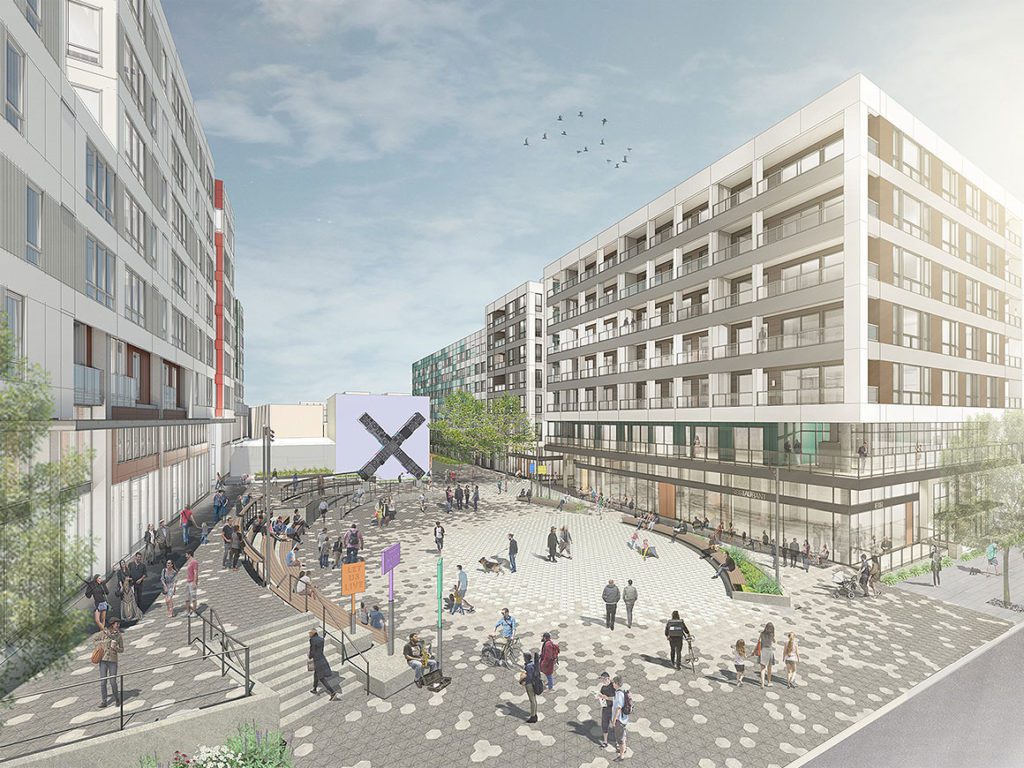 The Capitol Hill neighborhood will soon be home to the new AIDS Memorial Pathway (AMP), commemorating survivors and those who died in the AIDS pandemic, which devastated many lives but also galvanized support for human life and dignity. Although the neighborhood was especially hard hit, it was a place of welcome and solace. The memorial pathway also seeks to bring attention to how AIDS disproportionately affects Black people and communities where people don't have access to adequate healthcare or the ability to afford lifesaving medicine.
The project began with storytelling. Over a hundred stories were carefully and compassionately gathered. Each will be featured on the AMP's website, with a special focus on stories from people of color, whose experiences and perspectives during the AIDS pandemic were historically overlooked. These stories served as the inspiration for the AMP's four permanent artworks: andimgonnamisseverybody by Christopher Paul Jordan, We're Already Here by Civilization, Ribbon of Light by Horatio Hung-Yan Law, and In This Way We Loved One Another by Storme Webber. The pathway will connect the four art pieces.
The heart of the AMP and the central artwork, andimgonnamisseverybody, will be sited in a new public plaza above the Capitol Hill Light Rail Station. The sculpture is shaped in an X, representing the + of a positive diagnosis turned on its side to show the common ground between HIV positive and HIV negative people. The X is composed of speakers, symbolizing the nightclubs that were important gathering spaces for LGBTQ+ community. The artwork faces the north end of Cal Anderson Park, named in honor of the late Senator Cal Anderson, Washington's first openly gay legislator, who died of AIDS in 1995.
Across the plaza and connecting into Cal Anderson Park will be the artwork We're Already Here by Civilization, which will be composed of sculptural protest signs featuring messages of activism used during the many years of protests during the AIDS pandemic. In Cal Anderson Park, Ribbon of Light by Horatio Hung-Yan Law will connect the storytelling component of the pathway with three luminous artworks that invite people to pause and reflect. On the other side of the plaza, walls of the nearby Station House Building will feature In This Way We Loved One Another by Storme Webber.
The pathway aims to both create a physical place for people to remember loved ones who died from AIDS, and demonstrate the common ground and hope we all share in ending the stigma around HIV and AIDS.