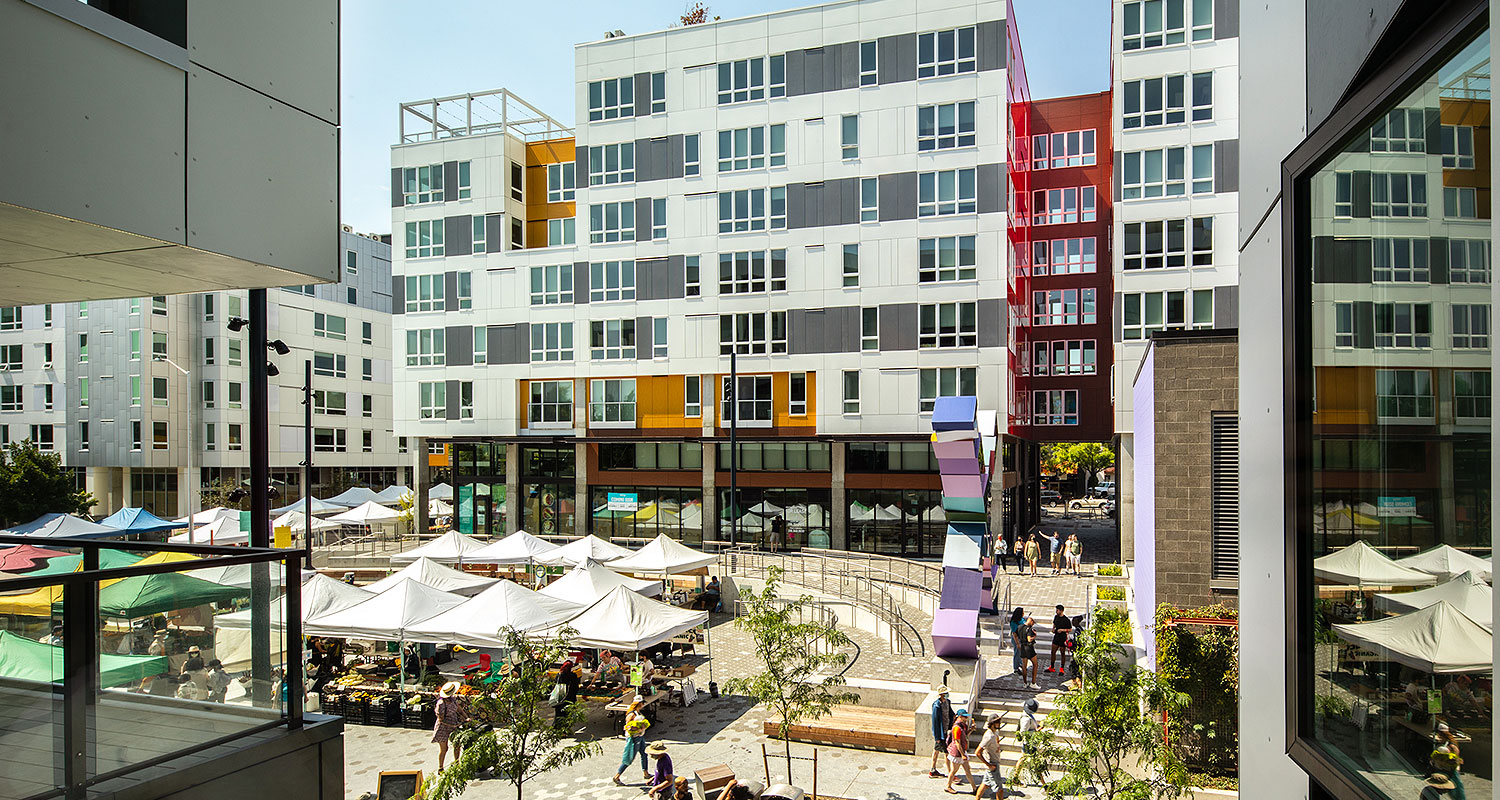 Capitol Hill Plaza & Festival Street Seattle, WA

Home to the Capitol Hill farmers market, a transition between Cal Anderson Park and the adjacent light rail station foot traffic, the plaza is a community-driven space created as part of a transit oriented development. The plaza and the surrounding multifamily developments sit atop the light rail station. The design intent of the festival street is to promote a sense of community by providing year-round spill over space from the plaza where neighbors can gather while also serving as an approved public right-of-way on most typical days. A curbless, barrier-free environment and use of materials similar to those used in the station plaza are integrated into the street, tying the two together and providing visual cues that this is a street where pedestrians are the priority.

The plaza and the adjacent Cal Anderson Park host the AIDS Memorial Pathway (AMP), commemorating survivors and those who died in the AIDS pandemic. Carefully curated stories, many by people of color whose experience and perspective during the AIDS pandemic were overlooked, serve as the inspiration for the AMP's four permanent artworks: andimgonnamisseverybody by Christopher Paul Jordan, We're Already Here by Civilization, Ribbon of Light by Horatio Hung-Yan Law, and In This Way We Loved One Another by Storme Webber.