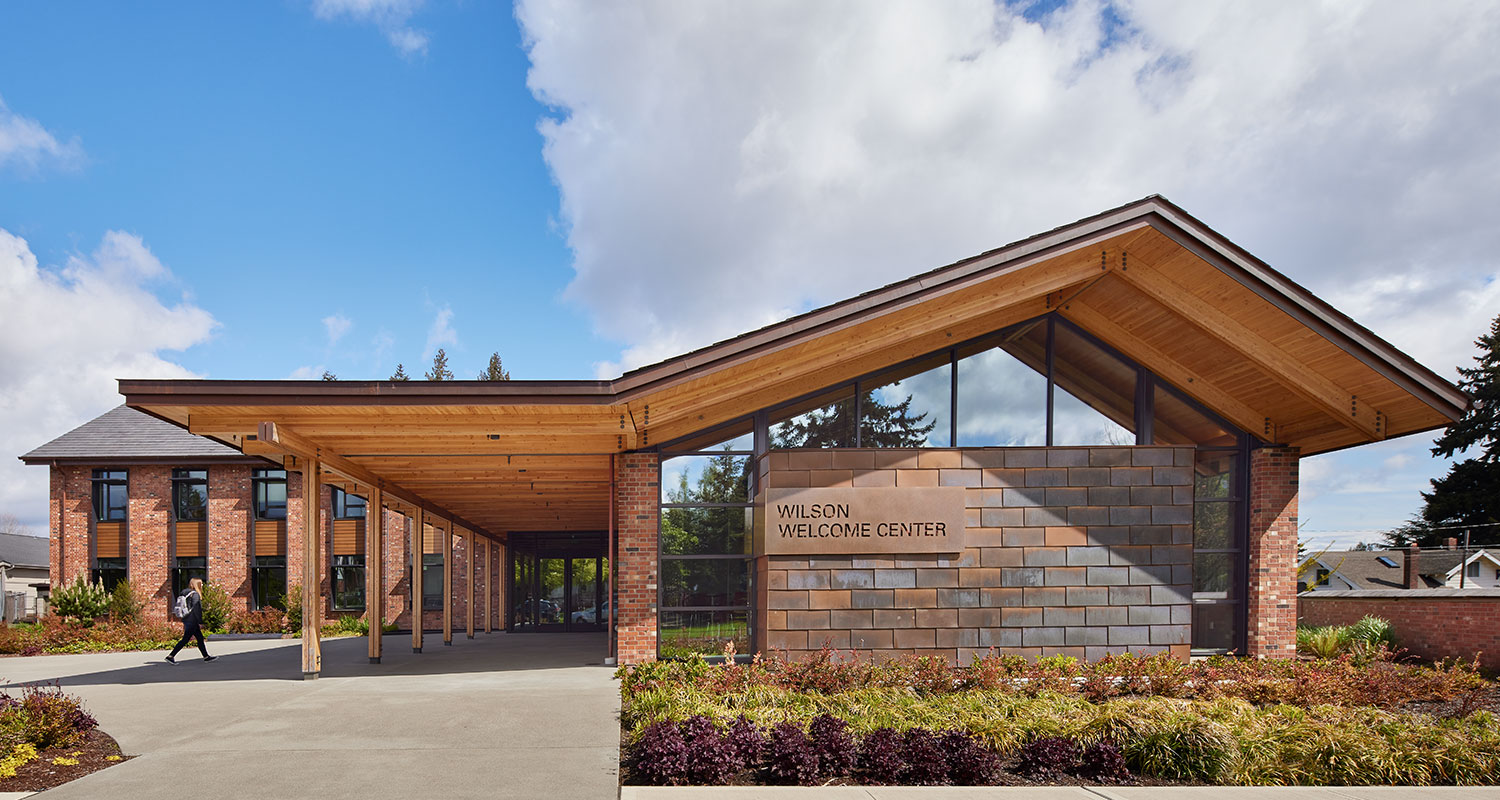 University of Puget Sound Welcome Center Tacoma, WA

The Welcome Center is the initial place for a prospective student and family to experience the college's beautiful campus and sets the tone for the high caliber education students receive. The building is L-shaped, with a gable roof and a two-story brick wing running east to west and a one-story stone and glass wing running north to south. The space formed by the two wings creates a large entry courtyard oriented toward campus. The entry courtyard serves as the primary outdoor gathering space for the center as a flexible, open space capable of accommodating small to medium groups and events.

Once through the main building, a smaller courtyard space offers a more introspective, space for small receptions or meetings. The perimeter is defined by a tall evergreen hedge that screens views of the adjacent sculpture house and provides a calming backdrop from the main reception area.